Weekly eNews: March 28, 2019
Dear FIRSTNAME,

Join us tomorrow night for the Dads Club Spring Cookout in support of our elementary and high school athletic teams! This event wraps up a very exciting Spirit Week for our high school girls, and all AHN students and families are welcome to attend.
You won't even have to miss your church's Friday night Lenten fish fry, because the dads will be cooking up grilled cheese and fish sandwiches for everyone! I hope to see many of you there. 
MS Boys Lacrosse vs. Tampa Prep (4:00 p.m.)
HS Lacrosse vs. Cardinal Mooney (6:00 p.m.)
 
Sincerely,
 
Art Raimo
Cut for the Cure
The Academy  will be holding the annual Cut for a Cure event benefitting the National Pediatric Cancer Foundation on Friday, April 12th, at 1:00 p.m. Click here to give permission for your child to have his/her hair cut. Boys can have their heads shaved in solidarity with those diagnosed with cancer, while girls have the opportunity to donate 8+ inches of hair to the Wigs4Kids program.
Battle of the Books
The Middle School Battle of the Books is approaching! The team of five 6th-8th grade students will be determined by who submits the most plot diagrams by April 12th. The team members will be notified by April 23rd, and the actual Battle will take place on May 1st. Please email Emily Swiger with questions.
8th Grade Writes Books for LS Buddies
Over the past few weeks, the 8th graders have been writing children's books comparing the Roaring 20's and the Great Depression. This afternoon they took advantage of the beautiful weather and spent some time outside reading the books to their younger buddies!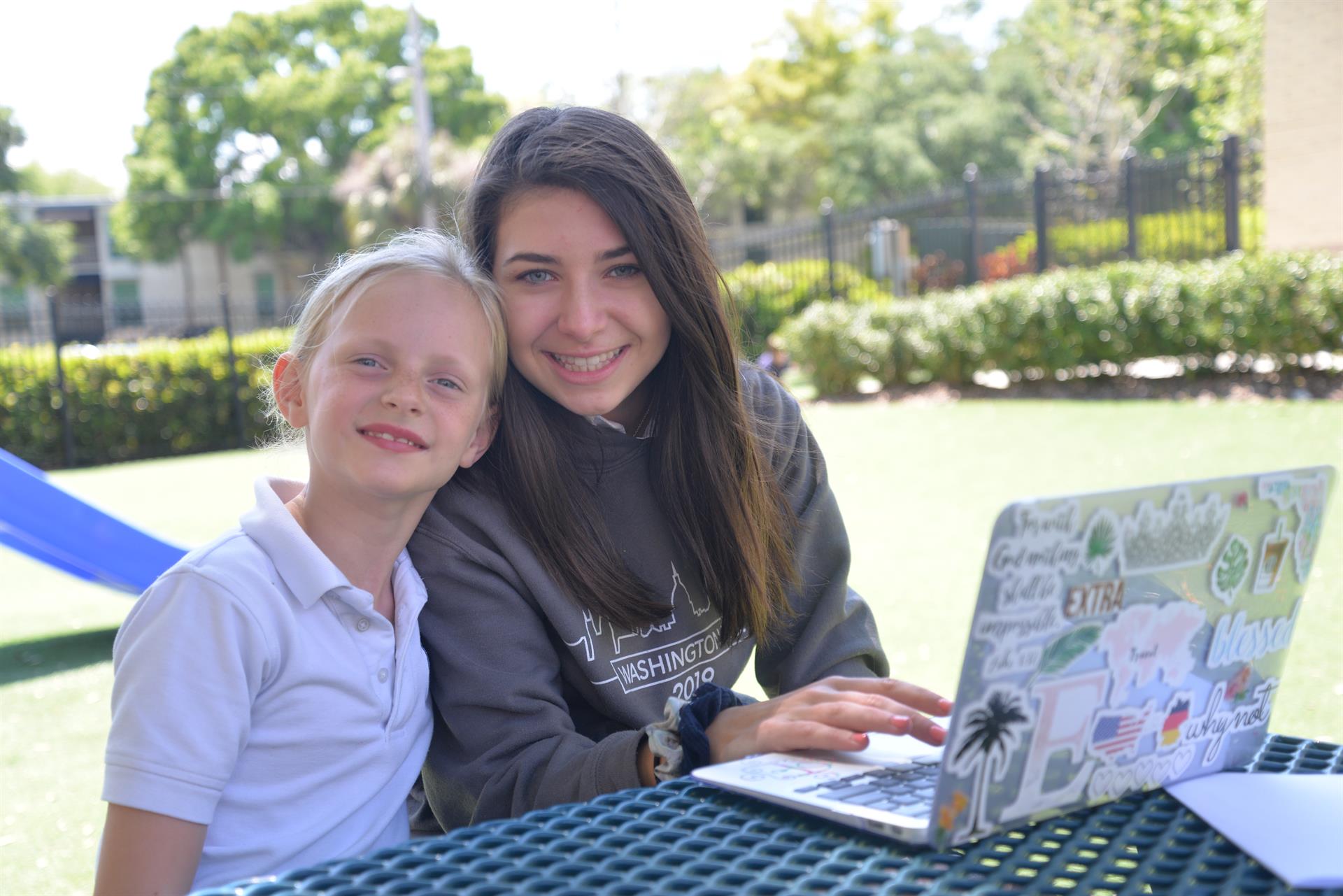 Summer on Bayshore 
From cooking and crafting to robotics and athletics, there is something for every kid at Summer on Bayshore! This year's programs span seven weeks and we can't wait to get started on the fun. Click here to see the camp offerings. 

The Deadline for Summer Course Registration is April 1st Click Here for Additional Information.
Summer on Bayshore Has Volunteer Openings for High School Students. Click Here to Apply by May 1st.
Speech and Debate
AHN Speech and Debate Team president, Hira K. A19, and vice-president, Mei L. A20, have a lot to celebrate as of recently! Hira ended her illustrious high school Speech and Debate career by taking first place in each of four rounds in US Extemporaneous Speaking at NSDA's Sunshine District qualifying championship. She now qualifies for NSDA Nationals in June! Mei was awarded $250.00 for her first place original oration at the 2019 Rotary Speech Contest. Mei now advances to Rotary Districts in April. Great job, ladies!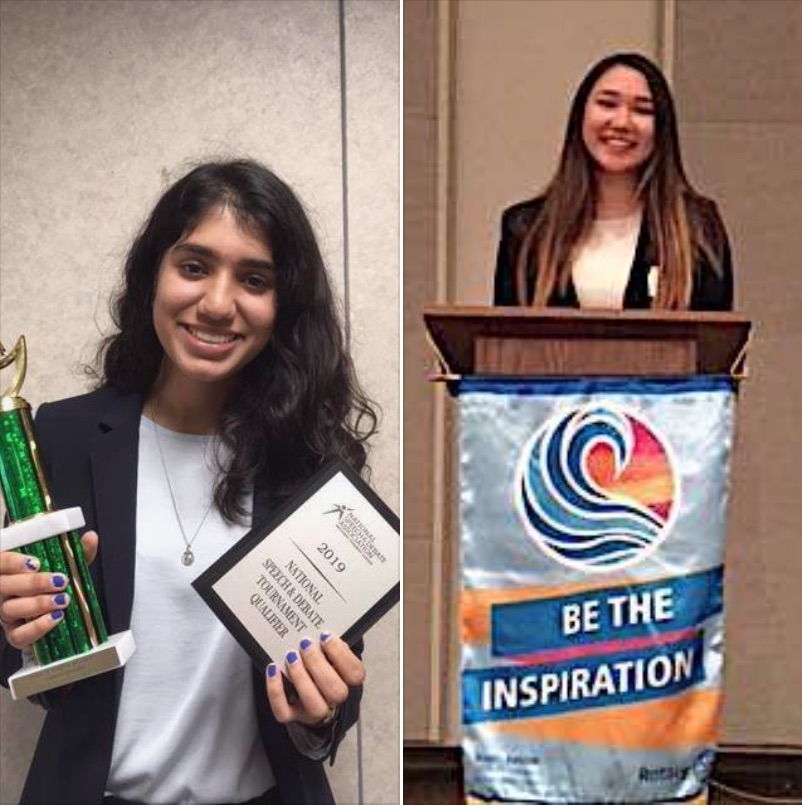 AHN Senior Named Jefferson Scholar
Congratulations to Katie T. A19 on becoming a Jefferson Scholar for the University of Virginia, a first in AHN history! Katie underwent a rigorous selection process, and was chosen from a group of over 2,000 nominees. According to the university, "the Jefferson Scholars Foundation serves UVA by identifying, attracting, and nur­turing individuals of extraordinary intellectual range and depth who possess the highest concomitant qualities of leadership, scholar­ship, and citizenship." The Jefferson Scholarship covers the full cost of tuition for all four years of undergraduate studies. Congratulations, Katie!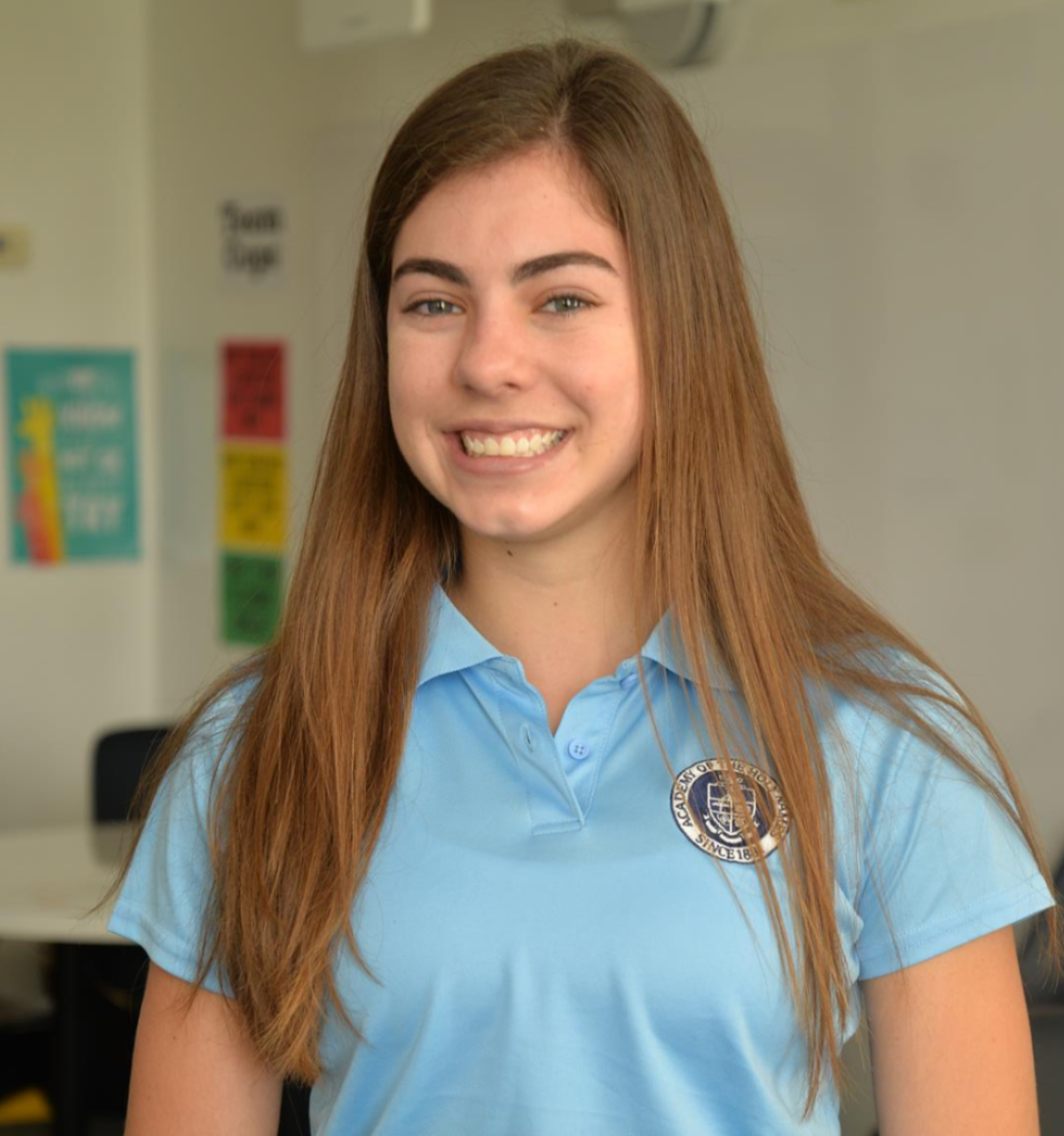 The Transition to College
Juniors, Seniors, and their parents are invited to join the AHN College Counseling Department on Monday, April 29th, as they host a night with Keira Kant, Associate Dean of College Life for Residential and First-Year Programs from the College Life Division at Gettysburg College, PA. Keira will present a session entitled, Transitioning to College: Living on Your Own, Making Smart Choices, and Being Your Best You! The event starts at 6:30 p.m. in the Brady Center North. Please RSVP here by Thursday, April 25th. 
Dance Team Tryouts
There is a parent meeting for all those interested in Jaguarette dance team tryouts on April 8th at 6:00 p.m. in the gym team room. Tryouts will be on the following dates:
April 23rd from 4:00-5:00 p.m. in the gym

April 24th & 25th from 4:00-6:00 p.m. in the gym

April 26th from 4:00 p.m.- TBD
AHN Family Bingo Night
Join Us for a fun night out at Palma Ceia Golf & Country Club on April 5th for
Dinner and Bingo! Tickets are $35/adult and $25/child. Dinner starts at 6:00 p.m. and bingo starts at 7:00 p.m. Click here to purchase tickets. 
Dads Club Father-Child Brunch
Come enjoy the day with your AHN student at the Dads Club Father-Child Brunch on Sunday, April 7th, at Palma Ceia Golf and Country Club from 11:00 a.m. - 1:00 p.m! The cost (including tax/gratuity, a professional photograph and surprise entertainment) is $40 per dad and $25 per child. Register here by Friday, April 5th, at noon.
Dads Club Golf Tournament
The 24th Annual Dads Club Golf Tournament is Monday, April 8th, at Cypress Creek Golf Club. Click here for more information and to register today--limited spots remain!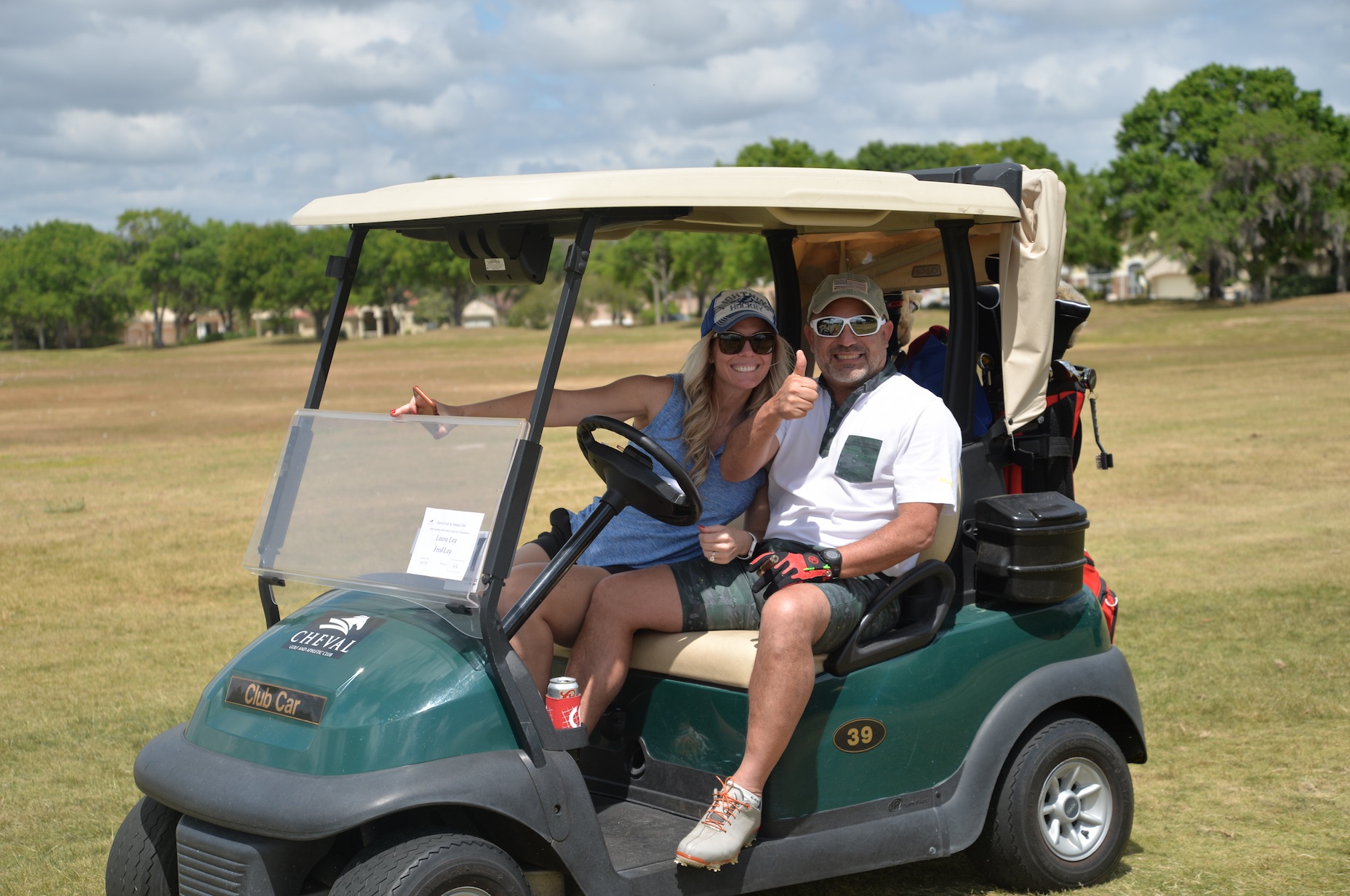 Quarter Notes at Rays
The AHN Quarter Notes will be performing the National Anthem at the Tampa Bay Rays home game against the Kansas City Royals on Monday, April 22nd, at 6:58 p.m. Click here to purchase your ticket today for $30 (Sections 107, 109 and 111; lower-level seating near home plate.) The deadline to purchase tickets is March 22nd.