Weekly eNews: March 14, 2019
Dear FIRSTNAME,
This week many of our high school students, faculty and staff, including President Raimo, are out serving on mission trips. The groups are working hard at eight locations throughout the United States, Costa Rica, the Dominican Republic, and even locally. Please pray for them as they finish their week and travel home.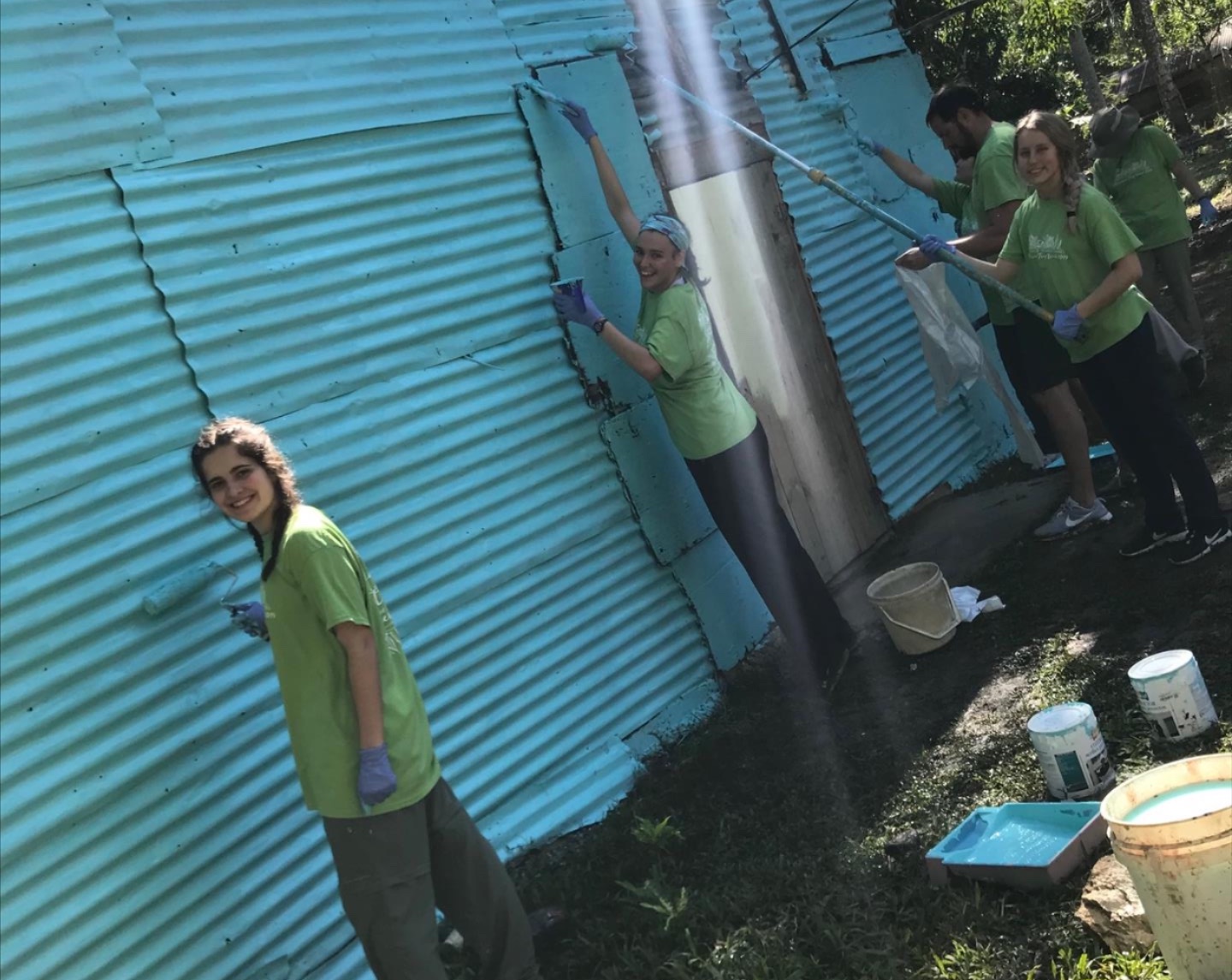 20 years of service in the DR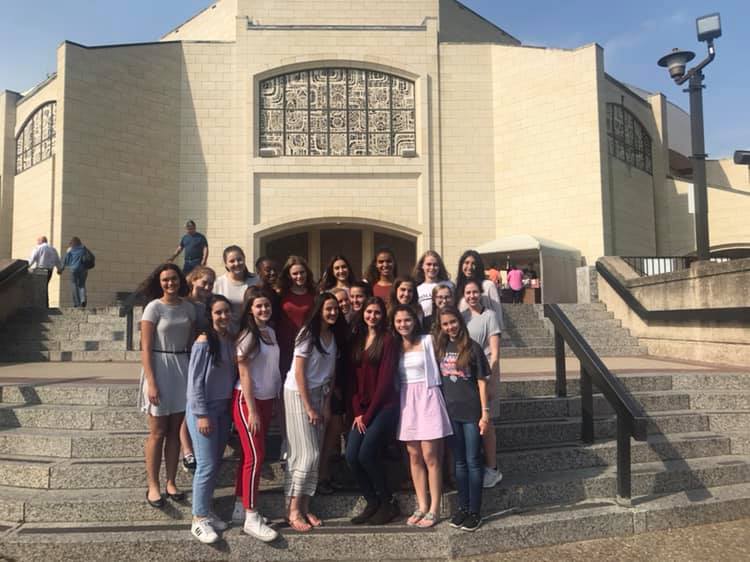 Enjoying Mass after work in Texas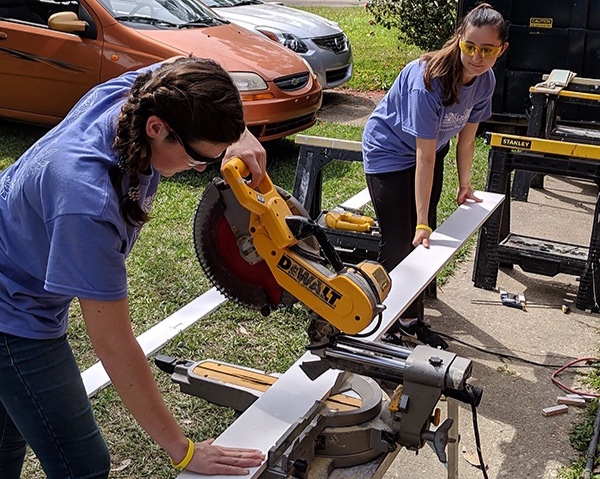 Learning power tools in Baton Rouge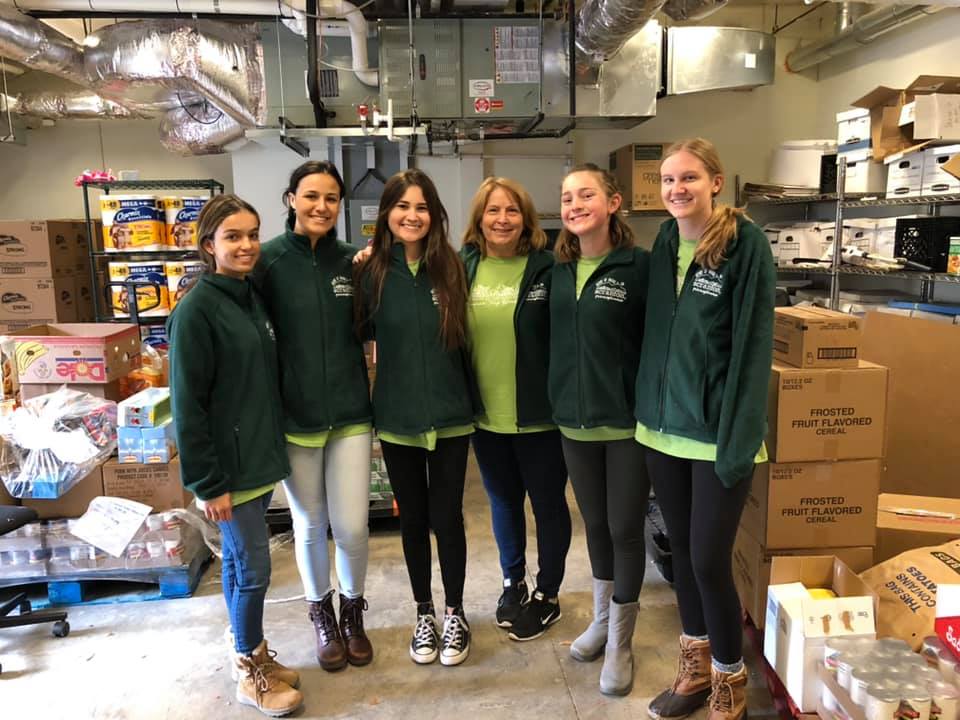 Working in a food pantry in Scranton, Penn.
Name a Theatre Seat
Seats in the Scarpo Family Theatre are going fast! Don't miss the opportunity to leave your legacy at the Academy by naming a seat today. Prices begin at $500. Click here for additional information. 
On Friday, students may wear green shirts with uniform bottoms in honor of St. Patrick's Day.
Pinewood Derby
The 1st and 2nd grade Cub Scout packs held a Pinewood Derby at AHN over the weekend. The pinewood derby is a racing event for unpowered, unmanned miniature cars. Congratulations to Tripp K. (1st), Harrison S. (2nd), and Baron Fonk (3rd).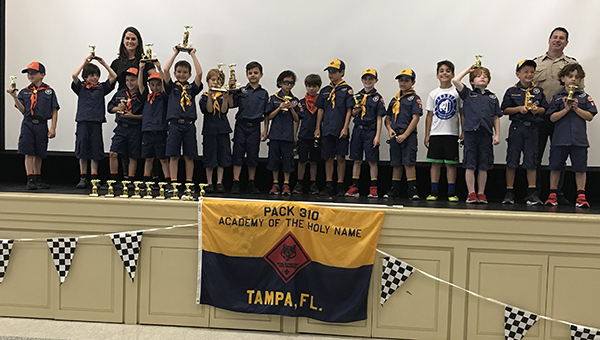 Cut for the Cure
The Academy  will be holding the annual Cut for a Cure event benefitting the National Pediatric Cancer Foundation on Friday, April 12th, at 1:00 p.m. Click here to give permission for your child to have his/her hair cut. Boys can have their heads shaved in solidarity with those diagnosed with cancer, while girls have the opportunity to donate 8+ inches of hair to the Wigs4Kids program.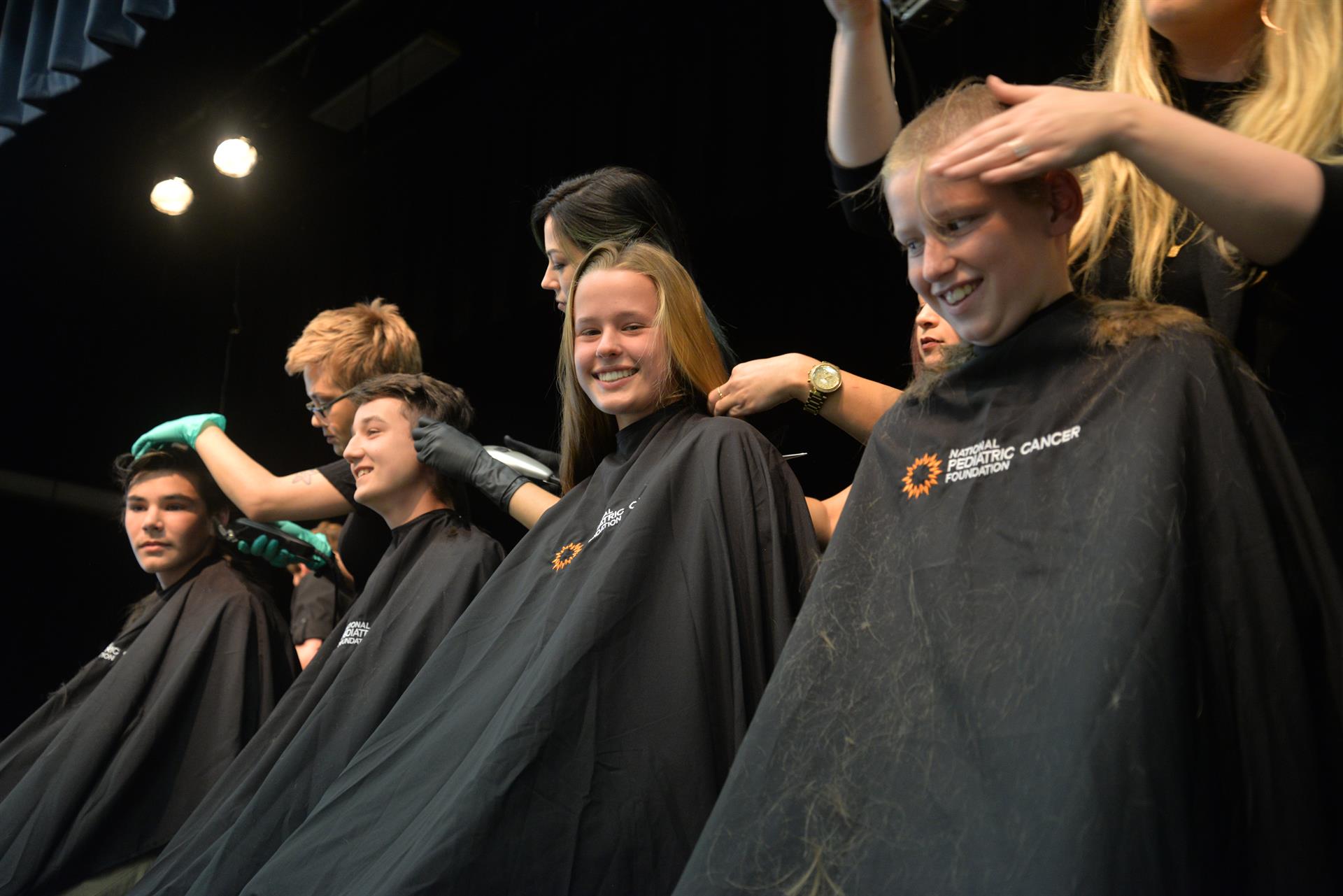 Summer on Bayshore 
From cooking and crafting to robotics and athletics, there is something for every kid at Summer on Bayshore! This year's programs span seven weeks and we can't wait to get started on the fun. Click here to see the camp offerings. 

The Deadline for Summer Course Registration is April 1st Click Here for Additional Information.
Summer on Bayshore has volunteer openings for high school students. Click here to apply by May 1.
Students Receive Computer Science Award
Congratulations to Clare G. and Isabel L. for receiving the National Center for Women and Information Technology Award for Aspirations in Computing, and to Caitlin O. and Victoria W. for receiving honorable mention. Additionally, the Academy was awarded the 2018 AP Computer Science Female Diversity Award for attaining female student representation in AP Computer Science Principles. Only 4% of participating schools worldwide received this recognition.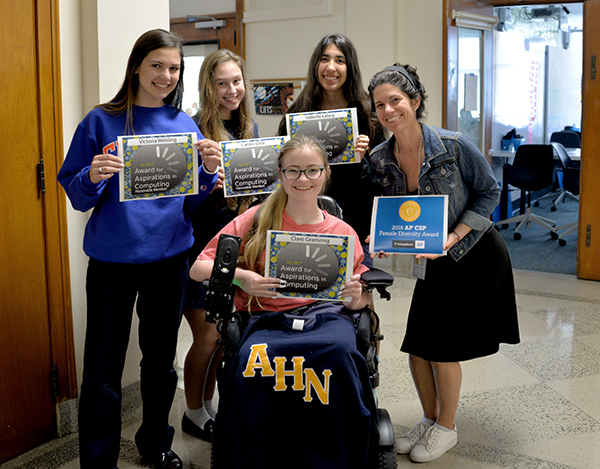 Dads Club Spring Cookout
The Dads Club is grilling for a spring spirit night Friday, March 29th! Enjoy dinner and cheer on the following teams:
MS Boys Lacrosse vs. Tampa Prep (4:00 p.m.)
HS Softball vs. Clearwater Central Catholic Doubleheader (5:00 p.m. & 6:30 p.m.)
HS Lacrosse vs. Cardinal Mooney (6:00 p.m.)
Dance Team Tryouts
There is a parent meeting for all those interested in Jaguarette dance team tryouts on April 8th at 6:00 p.m. in the gym team room. Tryouts will be on the following dates:
April 23rd from 4:00-5:00 p.m. in the gym

April 24th & 25th from 4:00-6:00 p.m. in the gym

April 26th from 4:00 p.m.- TBD
Black and White By the Bay

Black and White By the Bay Presented by The Carroll Organization is set for Saturday, March 23rd. RSVP online now, and click here for a list of all of our auction sponsors.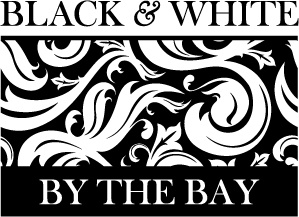 Dads Club Golf Tournament
The 24th Annual Dads Club Golf Tournament is Monday, April 8th, at Cypress Creek Golf Club. Click here for more information and to register today--limited spots remain!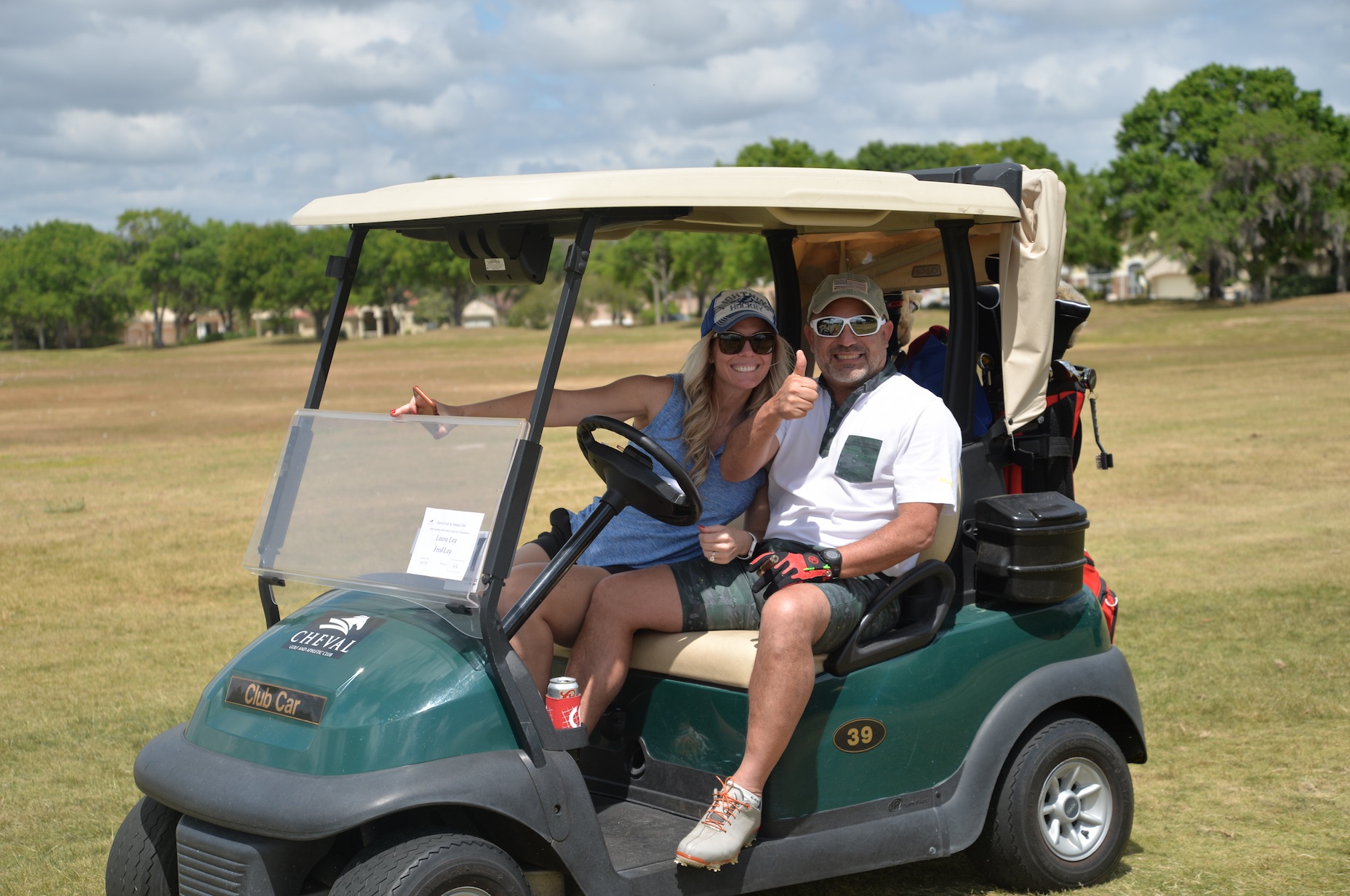 Dads Club Father-Child Brunch
Come enjoy the day with your AHN student at the Dads Club Father-Child Brunch on Sunday, April 7th, at Palma Ceia Golf and Country Club from 11:00 a.m. - 1:00 p.m! The cost (including tax/gratuity, a professional photograph and surprise entertainment) is $40 per dad and $25 per child. Register here by Friday, April 5th, at noon.
RSVP DEADLINE: MS Mother-Son Day at Topgolf
Enjoy a day out with your son at Topgolf! Join us on Sunday, March 31st, from 12:00-2:00 p.m. for day of food, golf, and community! Tickets are $45 for moms and $35 for sons. Tickets include food, drinks, and two hours of unlimited golf. The registration deadline is March 15th;  click here for more information!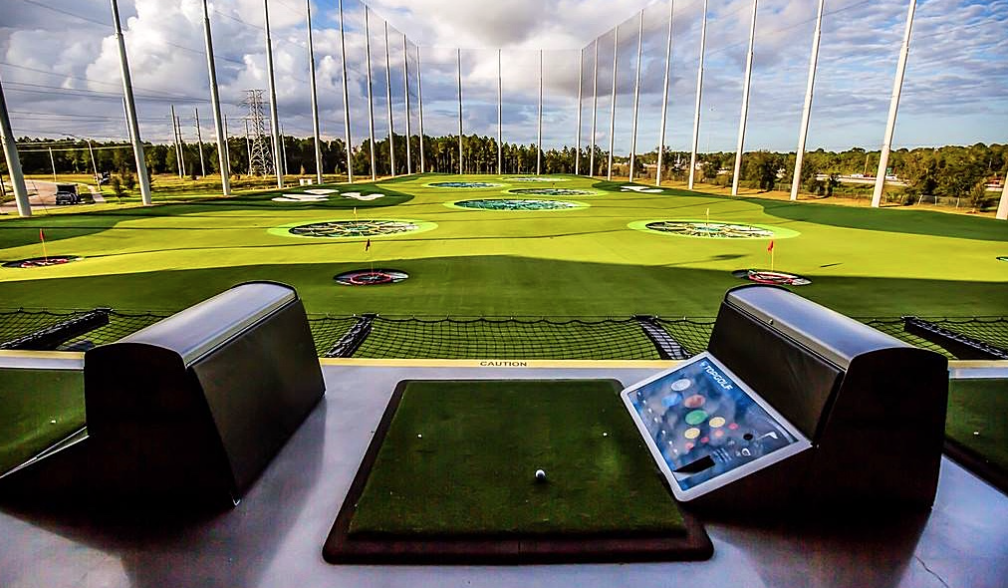 Quarter Notes at Rays
The AHN Quarter Notes will be performing the National Anthem at the Tampa Bay Rays home game against the Kansas City Royals on Monday, April 22nd, at 6:58 p.m. Click here to purchase your ticket today for $30 (Sections 107, 109 and 111; lower-level seating near home plate.) The deadline to purchase tickets is March 22nd.