Weekly eNews: November 8, 2018
Dear FIRSTNAME,
Next week, ahead of the Thanksgiving break, our pre-K through 8th grade students will participate in Community Service Day. Our pre-K to 4th grade students will stay on campus and complete myriad projects for people in our community, and our middle school students will venture out around Tampa Bay. I'm so glad this day falls close to Thanksgiving this year so our younger students will be reminded of the blessings we all share.
In that spirit, I'd like to remind our Elementary families that there are two days remaining to contribute donations for Community Service Day. A complete list of requested items is available here. I also know the committee is short on pancake mix, syrup, macaroni and cheese, pasta and pasta sauce if you are compelled to bring extra. Members of the Community Service Day committee will be at drop off on Friday, November 9, and Monday, November 12, to collect donations. 
Sincerely,
Art Raimo
President

Lower School and Middle School Open Houses
The Admissions Office is hosting lower school and middle school open houses on Thursday, November 29th. If you know a family who is looking for a school next year, please encourage them to attend. Additional information and a registration link is available here.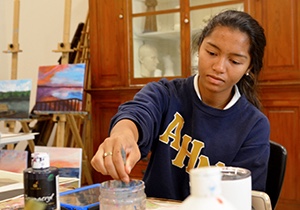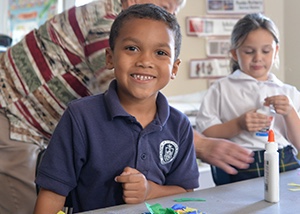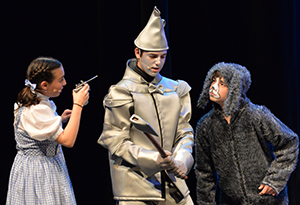 The Academy is Gaining Momentum
Creative activities are the foundation of a student's development. Learning to create and appreciate the arts may be more important than ever to the development of the next generation. Development benefits include motor skills, language development, decision making, visual learning, inventiveness, problem solving and cultural awareness. It builds confidence and enables all students to have an artistic voice. Studies also show that there is a correlation between artistic development and academic achievement. Please consider supporting the PAF today at a level most comfortable for your family. No matter the size, your gift is an investment in our students, and for that we are grateful.
Financial Aid
The FACTS Grant & Aid Assessment portal is now open for the 2019-2020 academic year. Current AHN families applying for financial aid are required to complete an application to FACTS by December 14th. Applicants may apply online by clicking the FACTS link here.
Our school ID number is 14295. Once an online application has been completed, supporting tax information will need to be sent to FACTS by March 31, 2019 for verification to complete the application process. Financial aid applicants who do not adhere to the deadlines will be put on a waiting list for financial assistance. Should any funds remain or become available after the first round of decisions are made, students on the waiting list will be notified. Please email Pam Larkins-Doherty with any questions. 
Movie on the Lawn
AHN presents the annual Movie on the Lawn on Sunday, December 2nd, at 5:30 p.m. This year's feature film is "Home Alone." Tickets are available for purchase in homerooms through November 30th and online here through November 29th. A suggested donation of $5 prior to event and $8 the day of will be collected. Elementary School students who purchase a pre-event ticket will receive a free-dress pass for use on November 30th. All proceeds benefit the Class of 2019 Senior Endowment.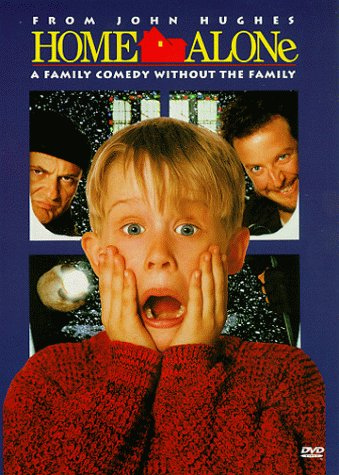 Christmas Spirit T-shirts & Ornaments
The Mothers Association is pre-selling Christmas spirit T-shirts for both Elementary and High School students through November 10th. T-shirts are $12; all sales are final. All proceeds from the high school will benefit the Class of 2019 Senior Endowment. The Mothers Association is also selling Jaguar ornaments for $8/each. All orders will be distributed at school November 30th. Students may wear their Christmas spirit T-shirts with uniform bottoms each day throughout the month of December. Click here to order. Your order will not be processed until you submit your credit card information.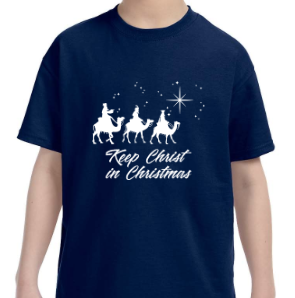 Jingle and Mingle
AHN invites you to Jingle and Mingle, a holiday shopping event, on Thursday, November 15th, from 10:00 a.m.- 6:00 p.m. at Tate and Tilly (14369 N. Dale Mabry). Get your Christmas shopping done early and support the Academy with 10% of all sales going to the Black and White by the Bay Auction! Food and drinks will be provided!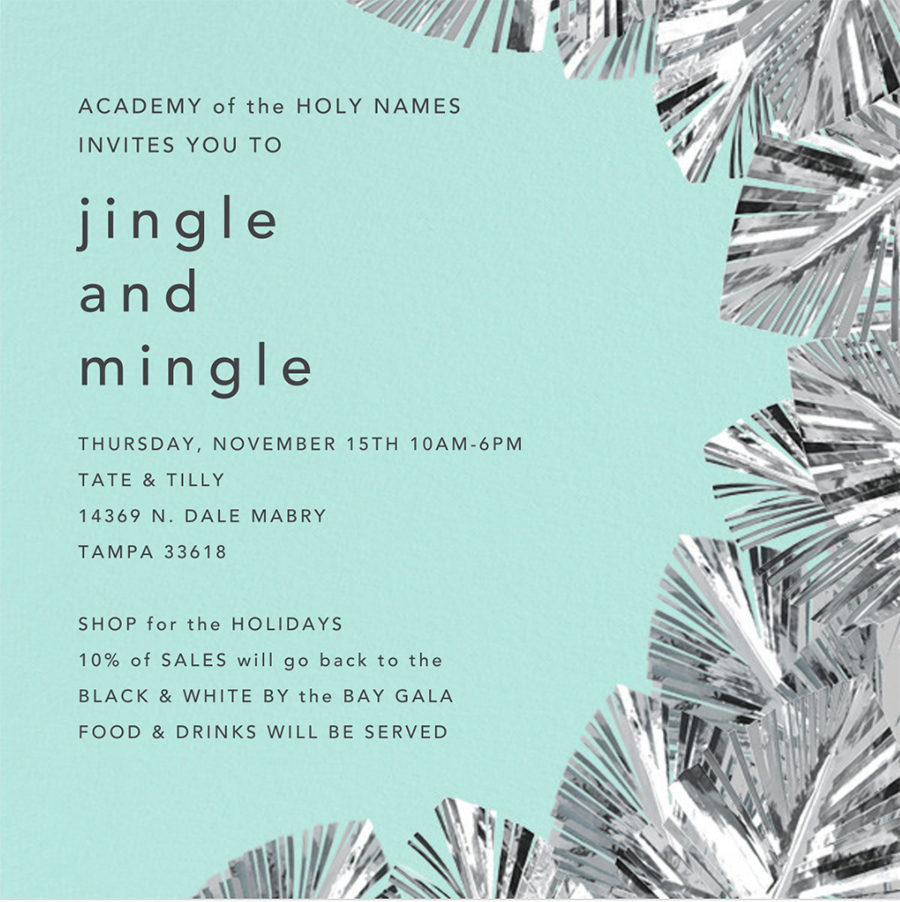 Cross Out Cancer 5K
The fourth annual Cross Out Cancer 5K is coming up on November 17th at Picnic Island Park. The race, which is run by a board of local high school students, benefits pediatric oncology patients and their families at Johns Hopkins All Children's Hospital. All friends and family are welcome to register for the event here.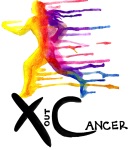 SAVE THE DATE
The Dads Club is hosting a holiday stroll in Hyde Park Village December 1st from 5:00-9:00 p.m., featuring a performance by the Quarter Notes. A list of village stores offering discounts and proceeds to AHN is forthcoming.
Elementary School Father-Daughter Dance
The Dads Club is hosting a Father-Daughter Dance on Friday, December 14th. Lower school students will attend from 5:30-7:30 p.m. and middle school students from 7:00-9:00 p.m. Tickets are $25 per person and include a DJ and dinner. A photographer will be available. Click here to purchase tickets.
Latin Club Induction
AHN's 7th-grade Latin students were inducted into the Latin Club. As members, they become part of the Junior Classical League and attend the Regional Latin Forum and the State Latin Forum, where they compete in events such as Certamen, academic tests, and creative contests.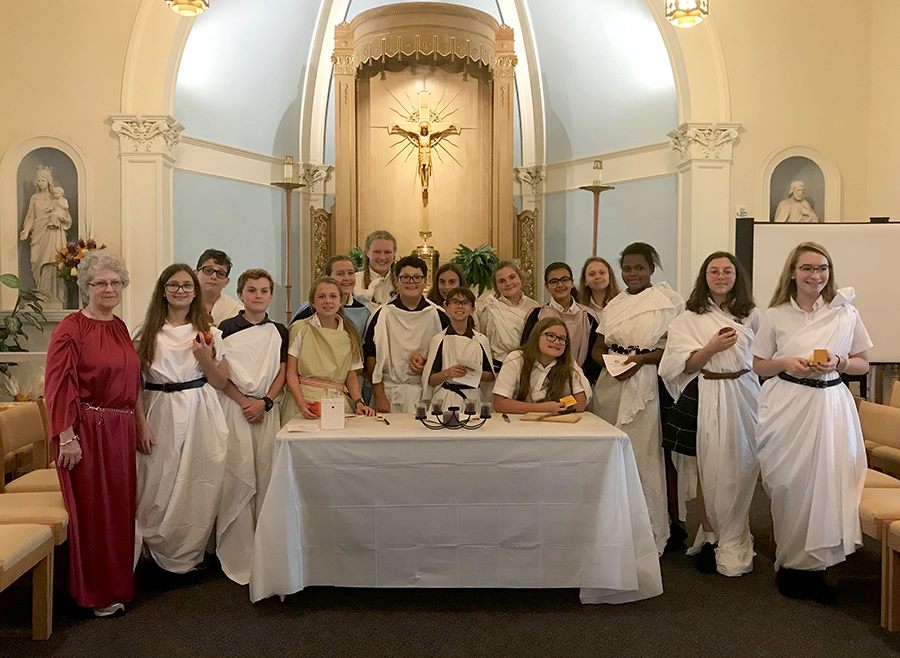 7th Grade in Florida Keys
Our 7th graders are spending this week in the Florida Keys snorkeling, hiking, kayaking, swimming with dolphins and learning all about different wetland environments! Over the course of these four days, students are working with their trip guides and teachers to increase their understanding of various ecosystems and how each of us can work to better protect them.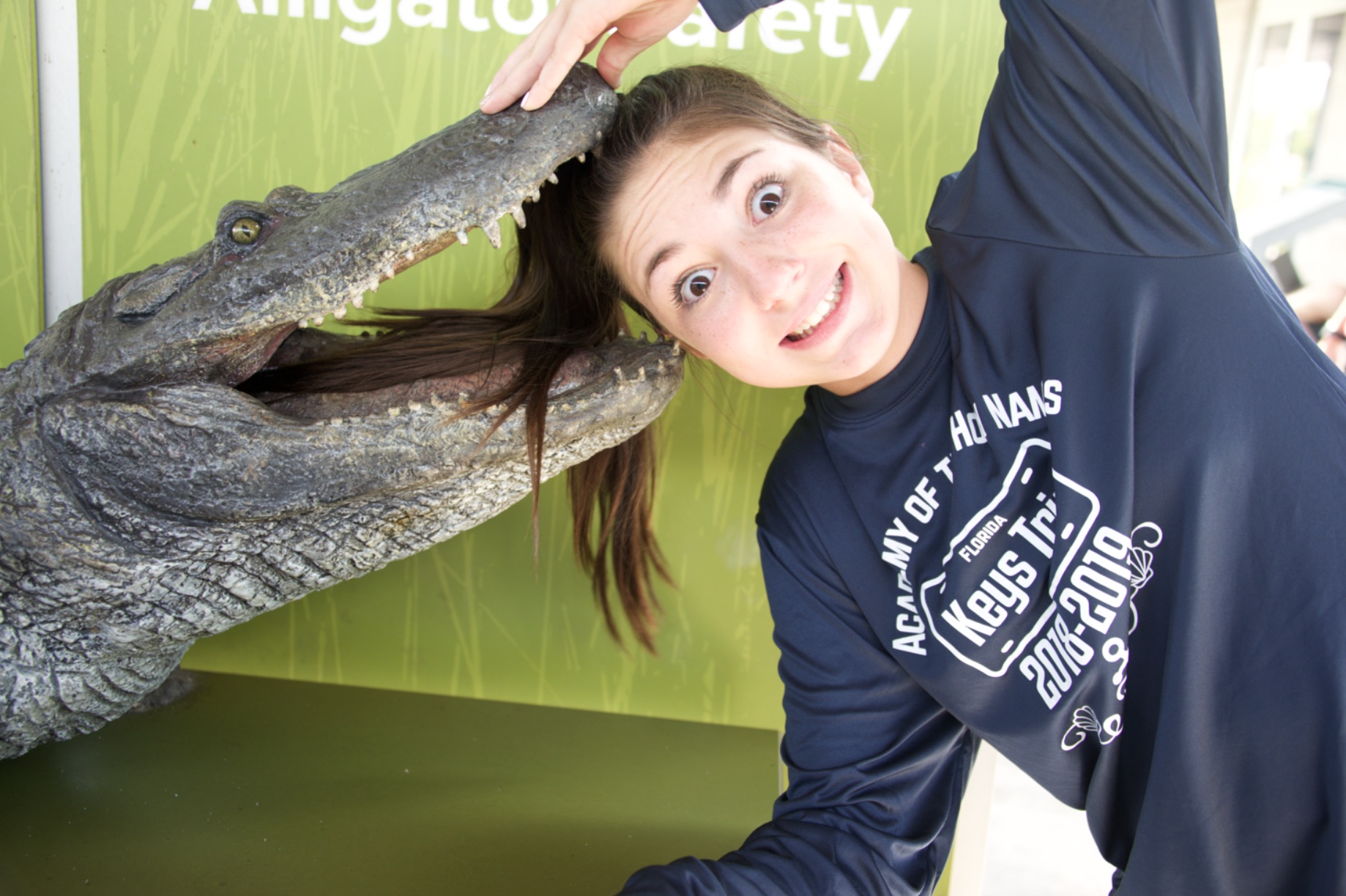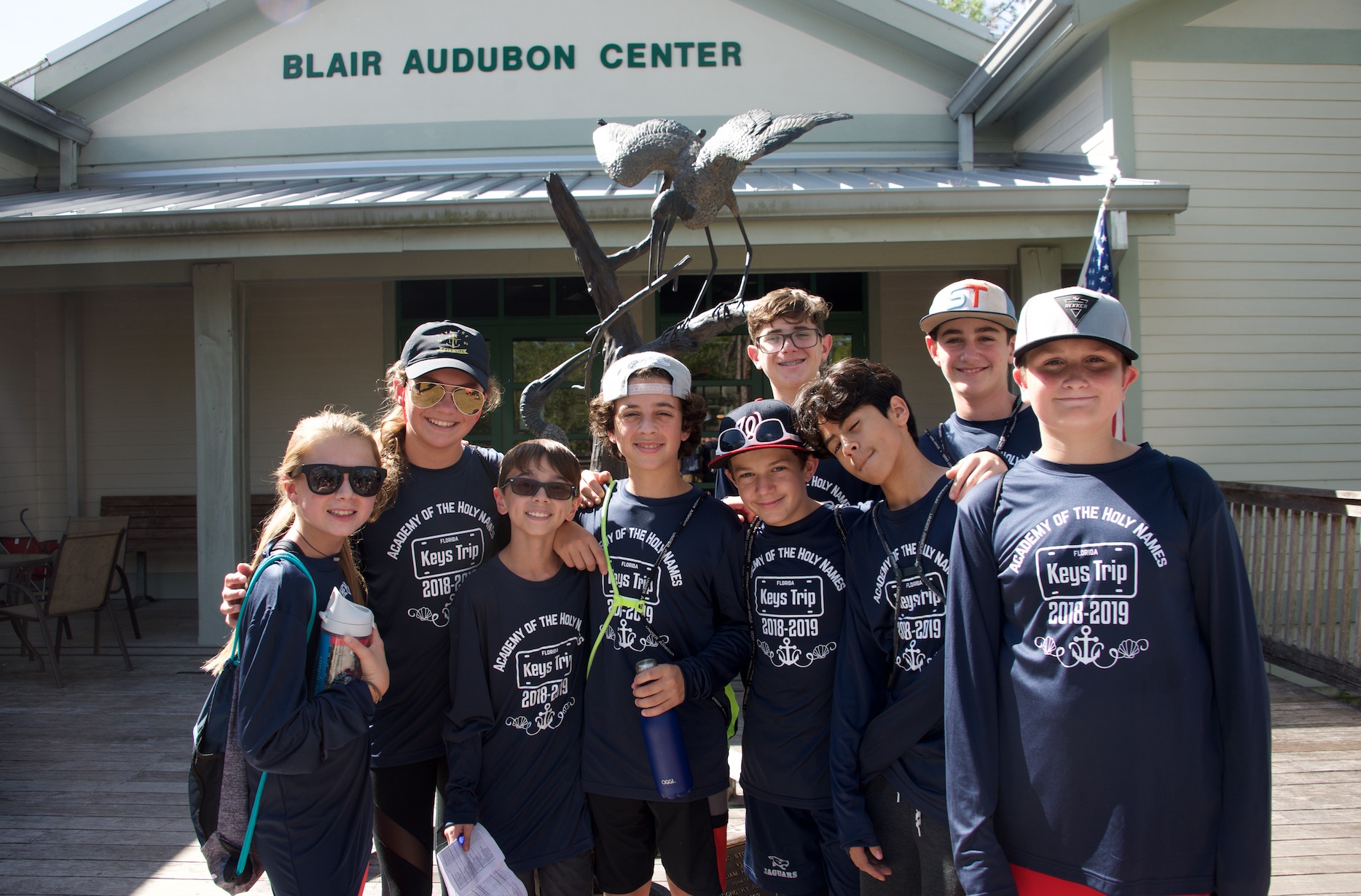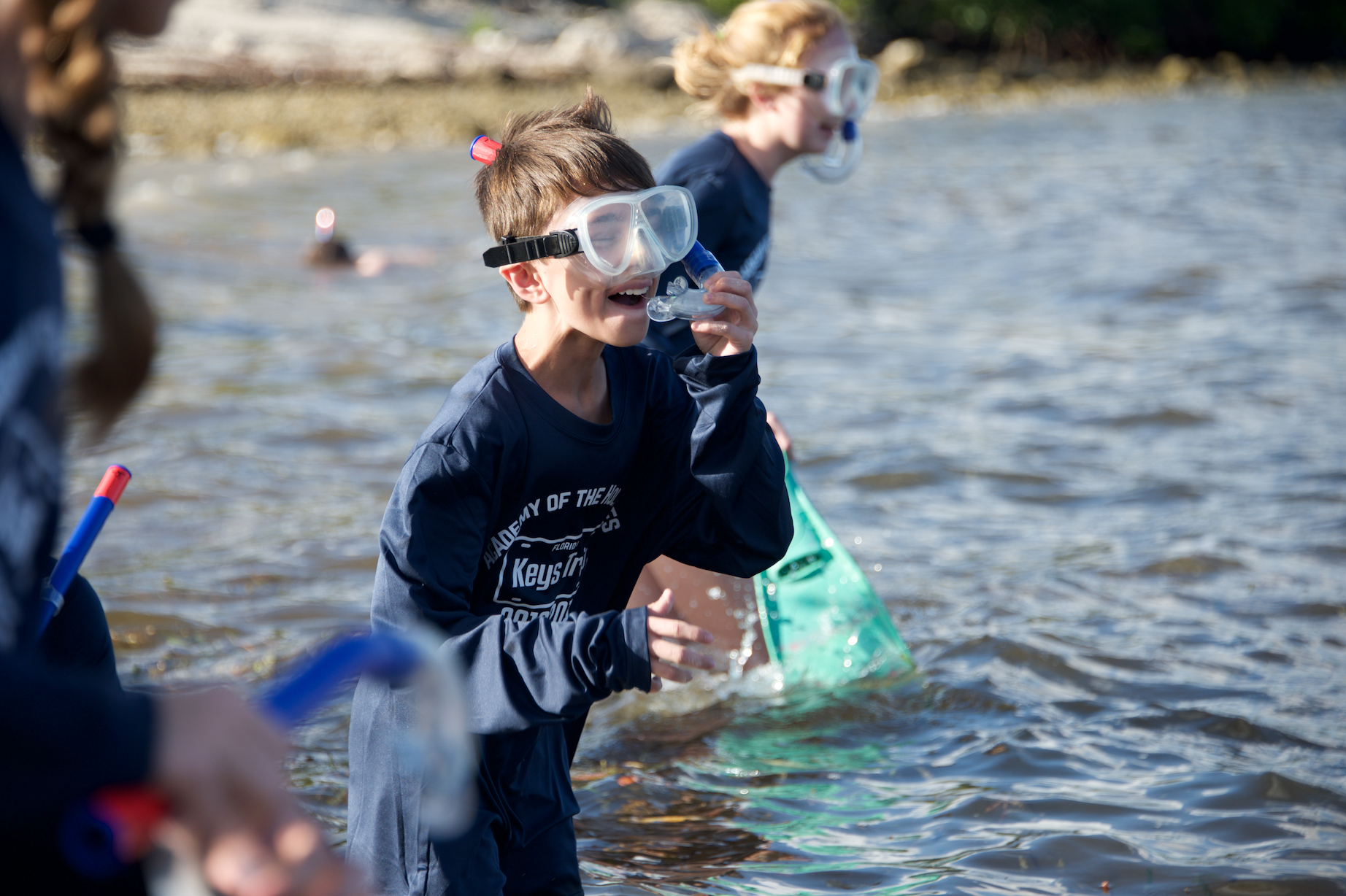 Christmas Formal Tickets
The High School Christmas Formal will take place Friday, December 21st, from 8:00-11:00 p.m. at Tampa Museum of Art. Students must arrive by 8:30 and may leave no earlier than 10:30. Ticket sales will take place November 14th-16th and 26th-30th. Tickets are $55/individual and $60/couple. Tickets will be sold outside of the iLab and must have these forms completed with payment.
College Planning Night for Juniors
Juniors and their parents are invited to attend our annual College Planning Night on Thursday, November 15th, at 6:00 p.m. in the Brady Center. ALL juniors and parents are encouraged to attend. A panel of college admissions experts will address the many ways you can skillfully navigate the college application process. No RSVP is necessary. Please contact Ms. Dwyer if you have any questions.
JagWires Robotics Team Starts Season
Congratulations to our JagWires robotics team on finishing 7th place at the first regional meet of the season! The team persevered and demonstrated clever problem-solving skills throughout the match. Great job!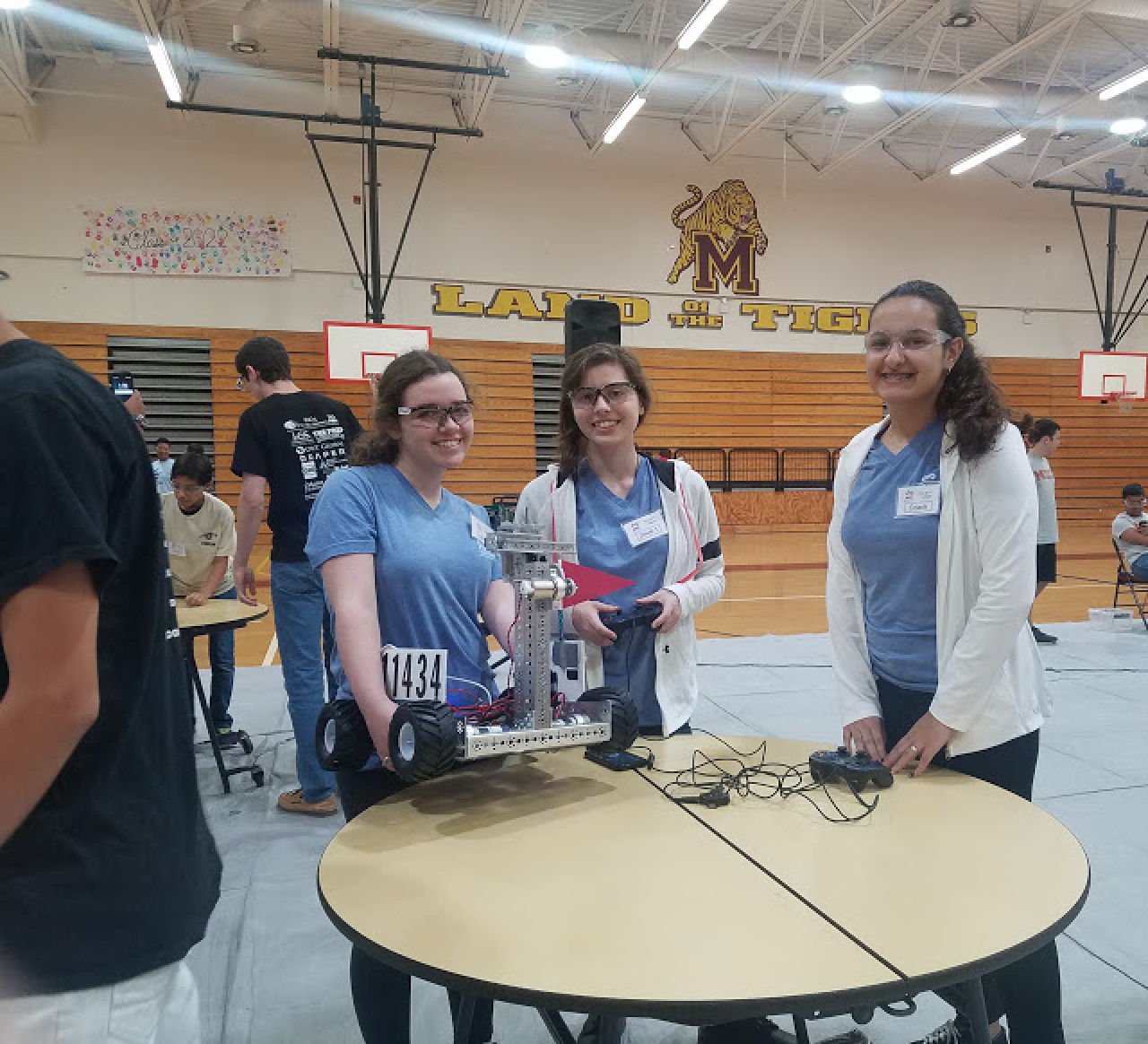 Congratulations to Golfer Georgia R. A'20 On Placing 11th at States!
Swim Wins Districts 11th Year in a Row! 
The tradition continues. Presenting the 2A-District 9 swimming & diving champions for the 11th year in a row! Go Jags!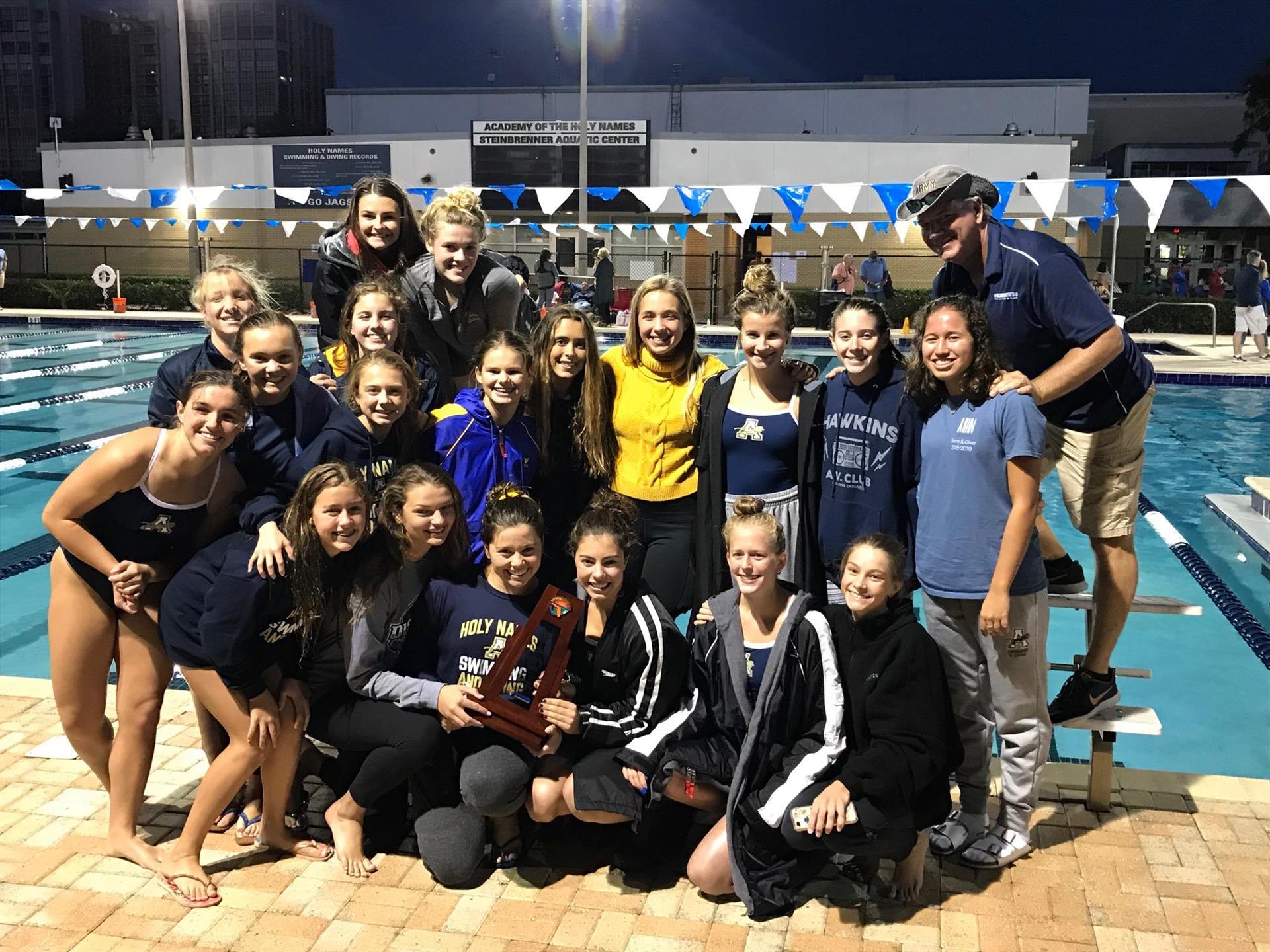 Cross Country to States
Congratulations to the Jaguar cross country team for their 3rd-place finish at the 2A-Region 3 meet, and to Megan H. A'20 who earned the title of region champion with a time of 18:50! The team is heading to States this Saturday.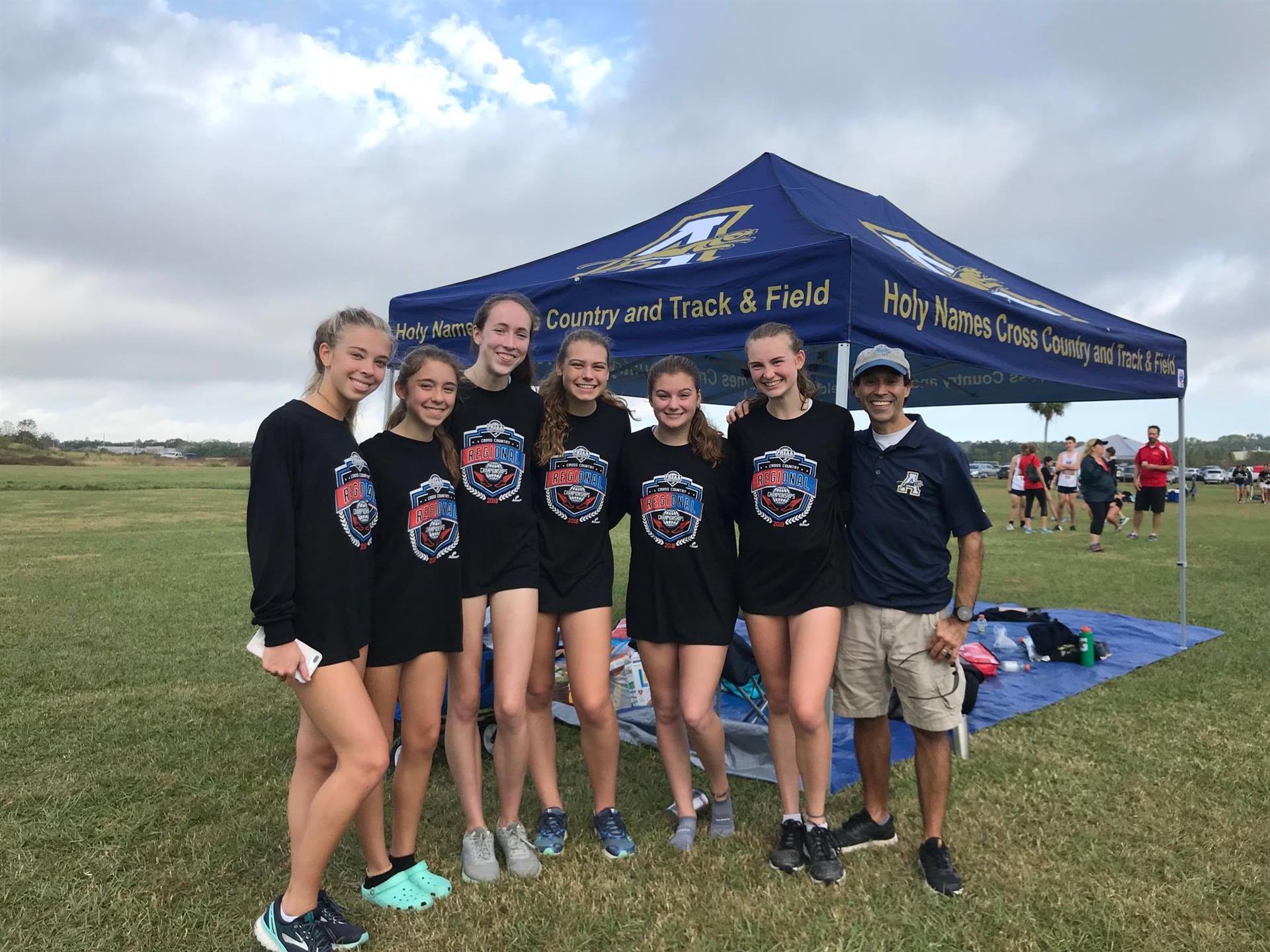 Raise The Curtain
Join us at Raise the Curtain on Wednesday, November 14th, to celebrate all of the work in our performing arts classes. Doors open at 6:30 p.m. and Curtain is at 7:00 p.m. Admission is free.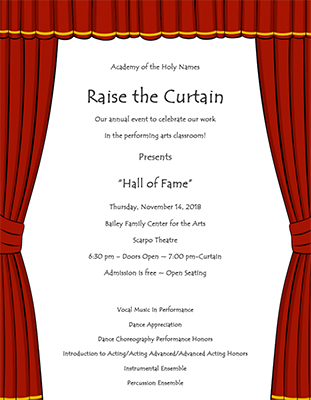 Direct from New Orleans, it's the Swinging Gypsies!
Join us on Friday, November 16th, at 7:00 p.m. in the Scarpo Family Theatre for a special performance by the New Orleans Swinging Gypsies! Student tickets are $15 each and adult tickets are $25. Click here to find out more about the event and to purchase tickets!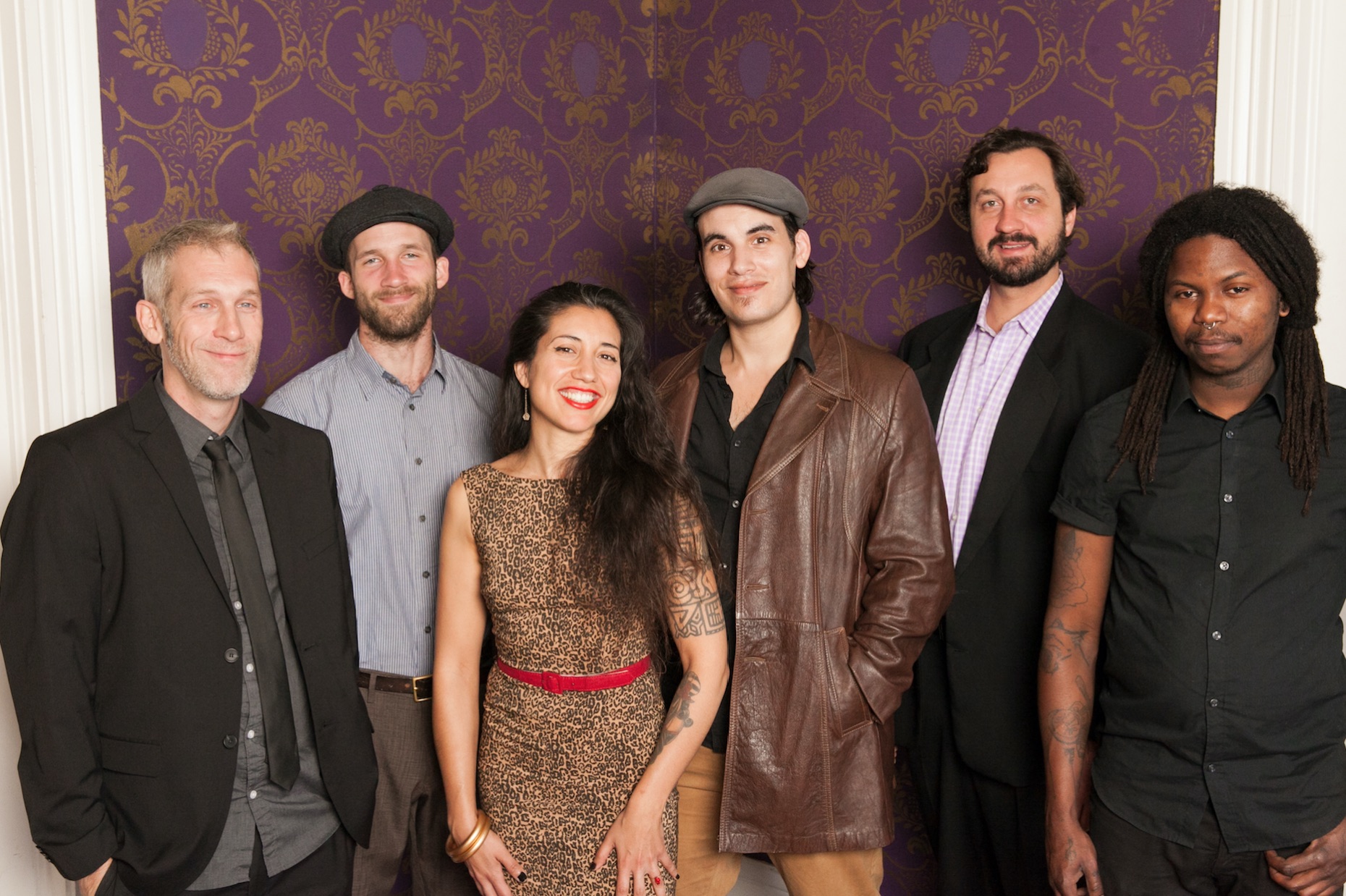 Broadway Workshop at AHN
AHN will be hosting a Broadway Workshop on June 17th-21st from 10:00 a.m. - 4:00 p.m. Broadway Workshop's summer camp is an authentic, theatrical experience for young performers, ages 9-17, directly from NYC. The camp offers an exciting immersion into the extraordinary world of musical theatre while developing skills as a "triple threat" in acting, singing and dance. Click here to register.

Elementary
Thursday, November 8th
-Annual Alumni Dinner, 6:00 p.m.
(Palma Ceia Golf & Country Club)
-Dads Club Meeting, 6:30-8:30 p.m.
(Brady Center)
Friday, November 9th
-5th & 6th Grade Girls Drama Performances, 8:15 a.m. (Bailey Center)
Saturday, November 10th
-AHN Night at the Lightning, 6:00 p.m. (Amalie Arena)
Sunday, November 11th
-Dads Club Pick-Up Basketball, 7:00-9:00 p.m. (Gym)
Tuesday, November 13th
-Boxed Lunch
Wednesday, November 14th
-8th Grade Dad/Kids Breakfast (Goody Goody)
-Elementary School Community Service Day
Friday, November 16th
-K Thanksgiving Performance, 9:00 a.m. (Brady Center)
-Pre-K Thanksgiving Feast, 10:30 a.m. 
-Swinging Gypsies, 7:00 p.m. (Scarpo Family Theatre) 
High School
Thursday, November 8th
-Annual Alumni Dinner, 6:00 p.m.
(Palma Ceia Golf & Country Club)
-Dads Club Meeting, 6:30-8:30 p.m.
(Brady Center)
Saturday, November 10th
-AHN Night at the Lightning, 6:00 p.m. (Amalie Arena)
Sunday, November 11th
-Dads Club Pick-Up Basketball, 7:00-9:00 p.m. (Gym)
Monday, November 12th
-HS Fall Athletic Banquet, 6:30 p.m. (Brady Center)
Tuesday, November 13th
-Boxed Lunch
Wednesday, November 14th
-Boxed Lunch
-HS Raise the Curtain & Fall Art Exhibit
7:00 p.m. (Bailey Center)
Thursday, November 15th
-Freshman Retreat, 7:30 a.m. (Bethany Center)
-Junior College Night, 6:00 p.m. (Brady Center)
Friday, November 16th
-Swinging Gypsies, 7:00 p.m. (Scarpo Family Theatre)