Weekly eNews: October 4, 2018
Dear FIRSTNAME,
Congratulations to the volleyball team and AHN/JHS swimming & diving team for their successful Spike & Splash event. The volleyball team defeated Tampa Catholic in a thrilling five-set match and the excitement and support from students, faculty, and parents was palpable.
Through bake sales, T-shirt sales, raffles and entry fees, the evening raised over $14,000 for both breast cancer and pediatric cancer research, bringing the 12-year total to more than $84,000 for cancer research. This is a true testament to the Academy community and our students' desire to support others. Please take a moment to watch a highlight video, below.
Sincerely,
Art Raimo
President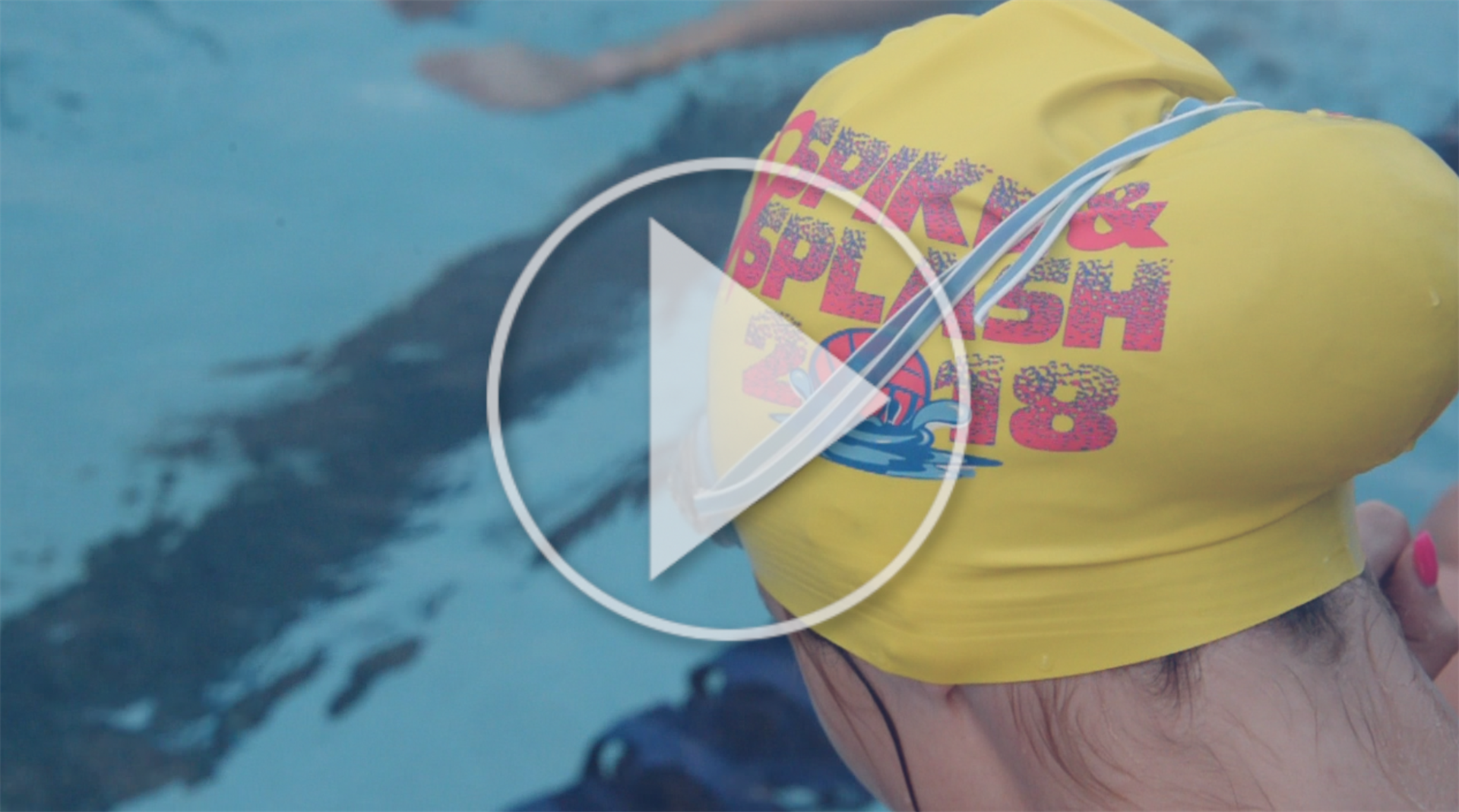 3rd Grade Hits 100% in PAF!
Congratulations to the 3rd grade class for being the first class this year to reach 100% participation in the Parent Annual Fund--a HUGE accomplishment. A grade-wide pizza party will be planned in your honor. Many of our other classes are almost to 100% and there is still time to give. All other classes that reach this goal will be presented with a cupcake party. Thank you again for your continued support! 
Key West Gallery Opening
Join us to celebrate the opening of our Key West Exhibition, which showcases the historic arrival of the of the Sisters of the Holy Names of Jesus and Mary in Florida 150 years ago. A wine-and-cheese reception is scheduled for Wednesday, October 24th, from 5:30-7:30 p.m. in the Holy Names Heritage Center Cronen Gallery. To RSVP, please click here.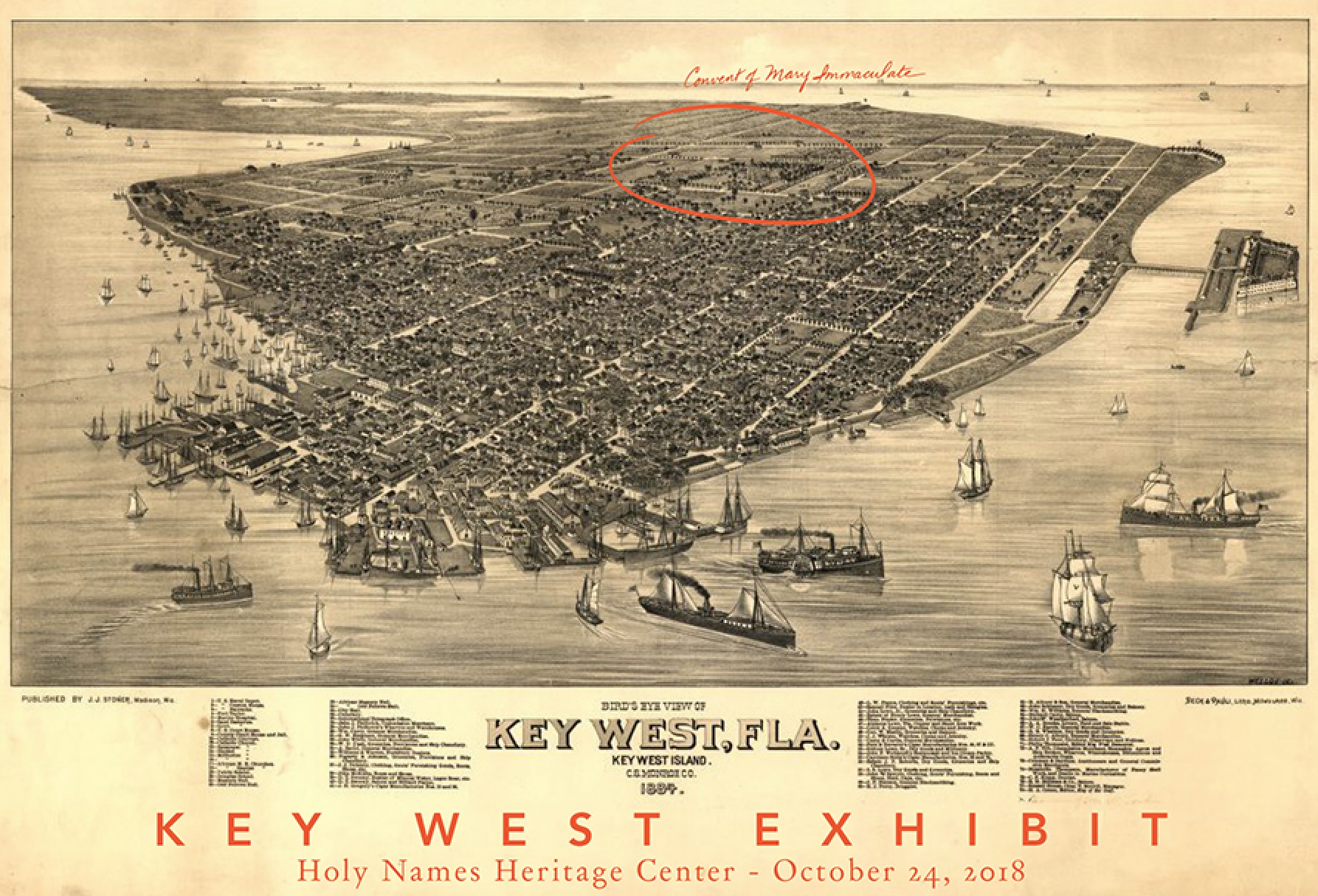 AHN Night at the Lightning: Limited Tickets Remain!
Show your support for the Bolts and AHN at AHN night at the Lightning on Saturday, November 10th. Tickets are $55, which includes snacks before the game and an AHN/Lightning hat! We also have the opportunity to take a picture on the bench after the game and six lucky guests will win a Zamboni ride! Click here to purchase your ticket now! The promo code is AHN.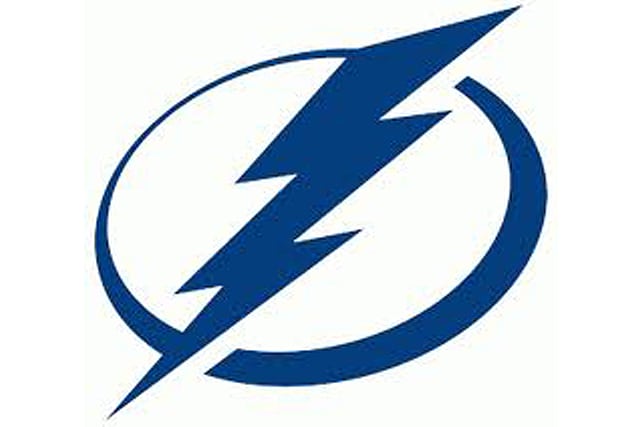 SAGE will Not Serve Breakfast Tomorrow, Friday, October 5th, Due to Mass.
Parent-Teacher Conference Registration Will Open Monday Morning. Look For an Email With Registration Instructions.
Esse Quam Videri Shirts Were Sent Home Today. Please Have Students Wear Them For Mass Tomorrow With Uniform Bottoms.
Middle School Team Building
Each year, the high school TLC (Teen Leadership Council) sets aside days to visit the middle school girls, leading them in group discussions and activities. This small group time helps the students get to know their older classmates and each other better, while providing a safe space to ask questions about high school and other topics. While TLC was visiting, the 6th-8th grade boys participated in group team building activities which required them to work together as teams to solve different tasks.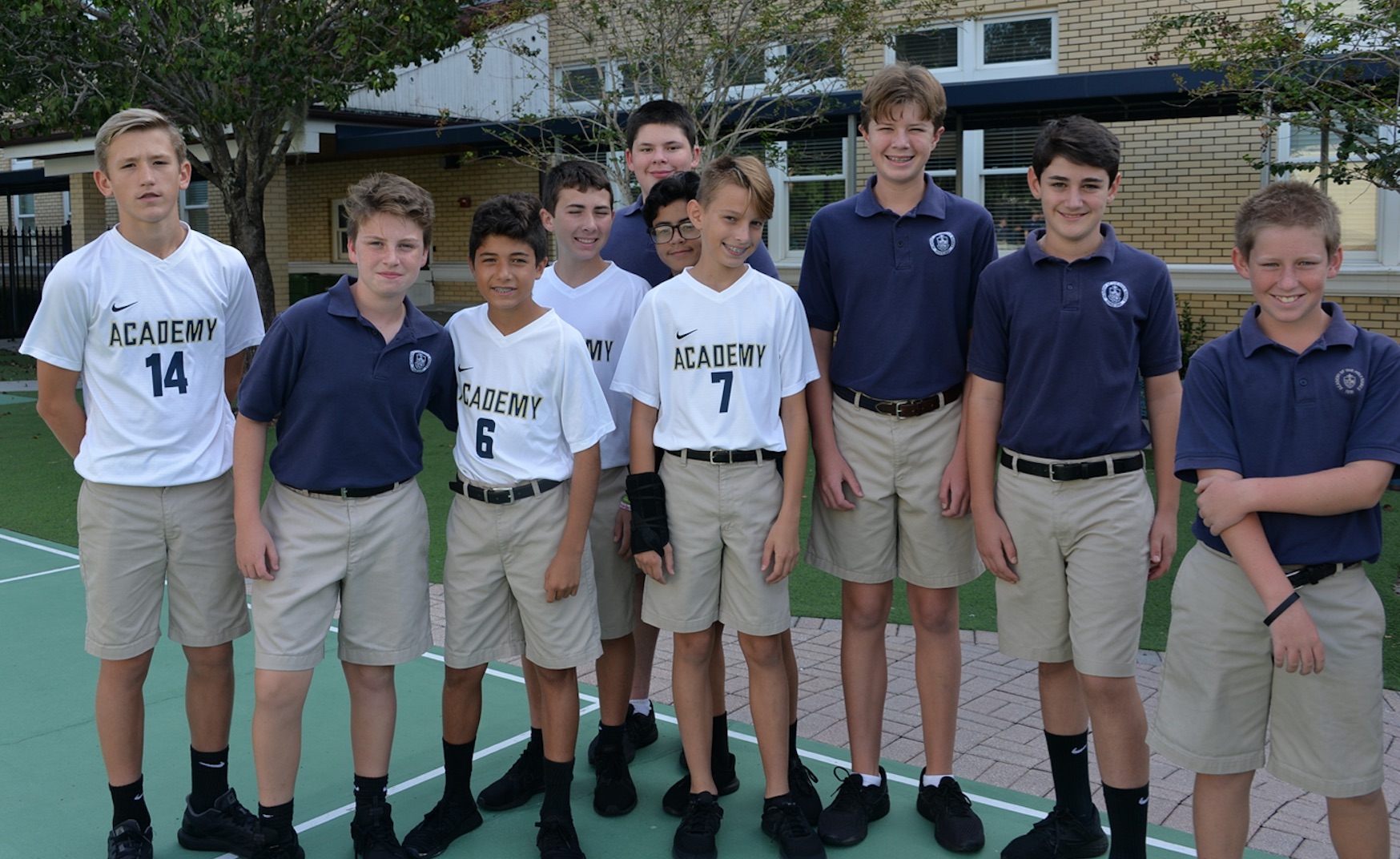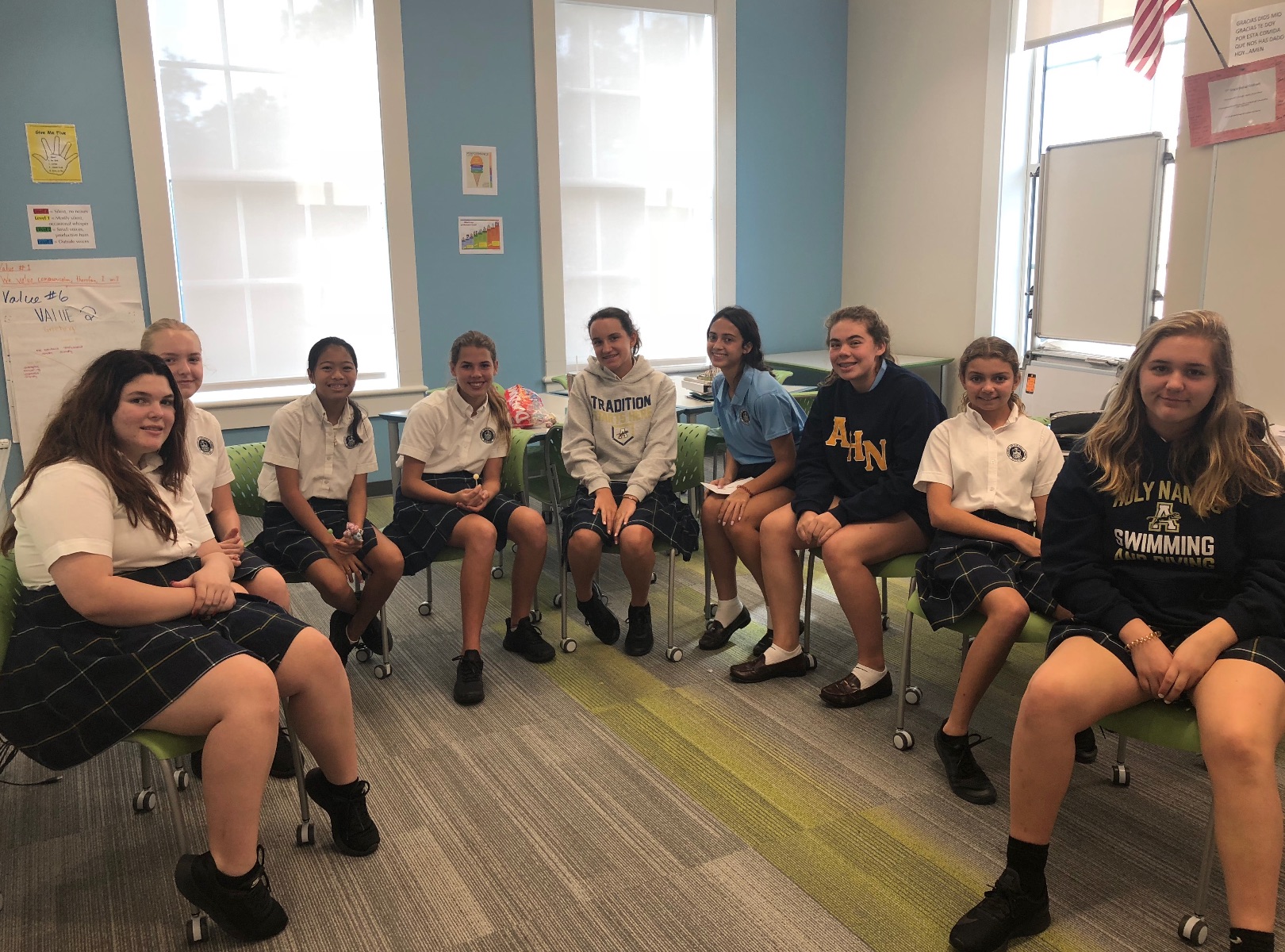 Commended National Merit Scholars
Congratulations to AHN seniors Lauren D. and Sydney L. on being named National Merit Commended Scholars! High school students enter the National Merit Program by taking the Preliminary SAT/National Merit Scholarship Qualifying Test, which serves as an initial screen of approximately 1.5 million entrants each year.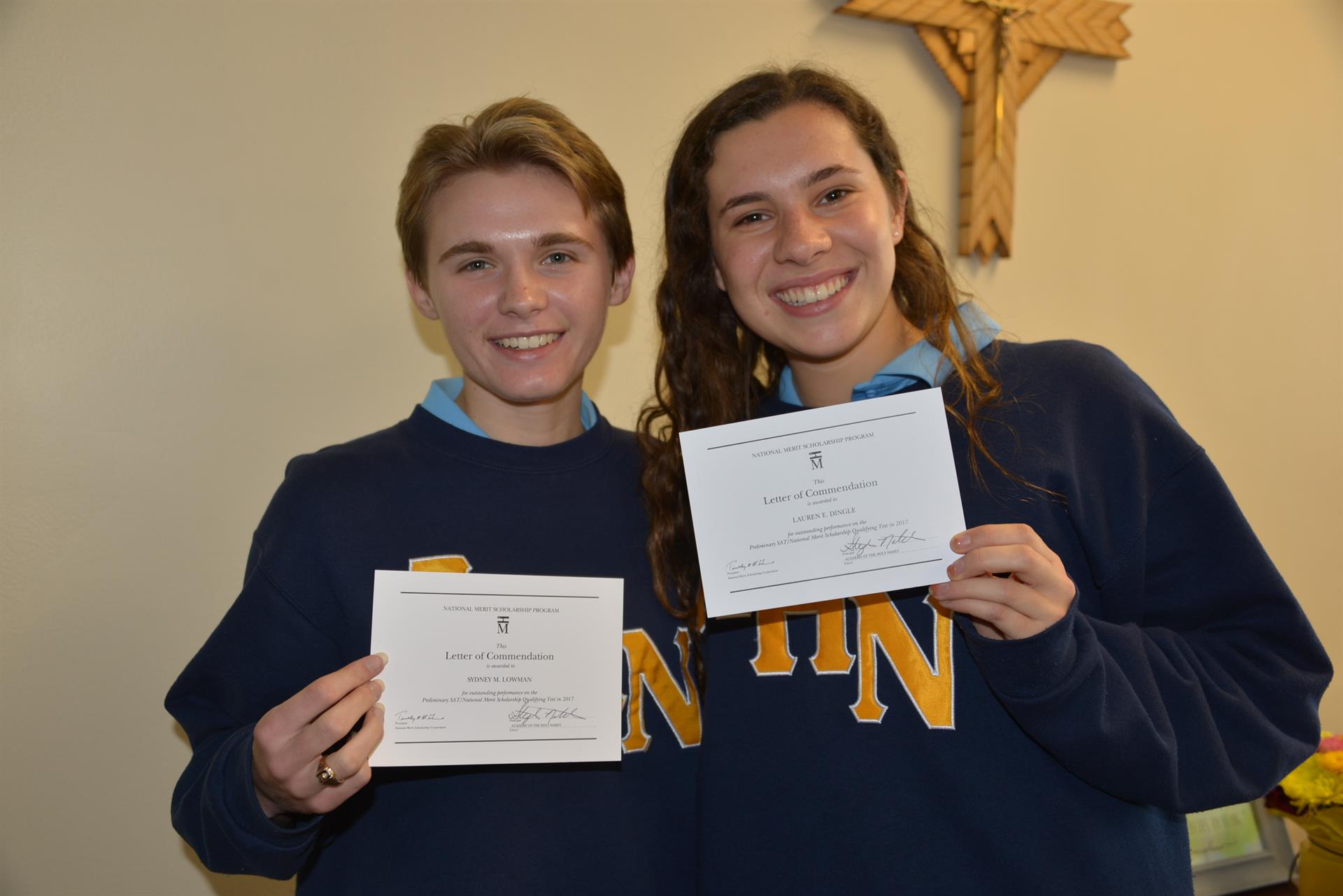 Junior Parent Coffee
The College Counseling Office invites you to attend one of their Junior Parent Coffee sessions in the 3rd Floor Board Room on Thursday, November 8th, at either 8:30 a.m. or 4:00 pm. The covered topics will include a timeline of junior year, standardized testing, college visits and more. Space is limited, so please RSVP here as soon as possible. Feel free to contact Ms. Dwyer with any questions.
Important Information Regarding Upcoming PSAT
On Wednesday, October 10th, all freshmen will be taking the 8/9 PSAT and sophomores/juniors will be taking the PSAT NMSQT. The tests start promptly at 8 a.m. and no late starts will be permitted. You must bring #2 pencils and an approved calculator. Students will be dismissed when test ends at approximately 11:30 a.m. All sophomores and juniors who do not drive will be picked up from Bayshore and freshmen will be picked up on Macdill. Pick up for students with extended time will be approximately 1:00 p.m. Seniors do not have school, but can choose to come and consult with the College Counseling office about college applications and essays.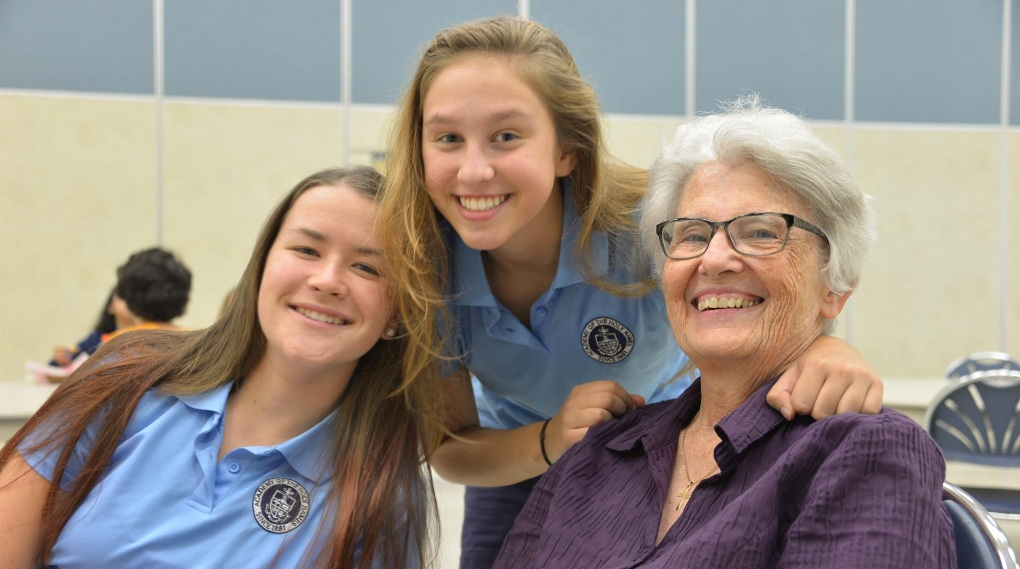 Students Enjoying Lunch with the Sisters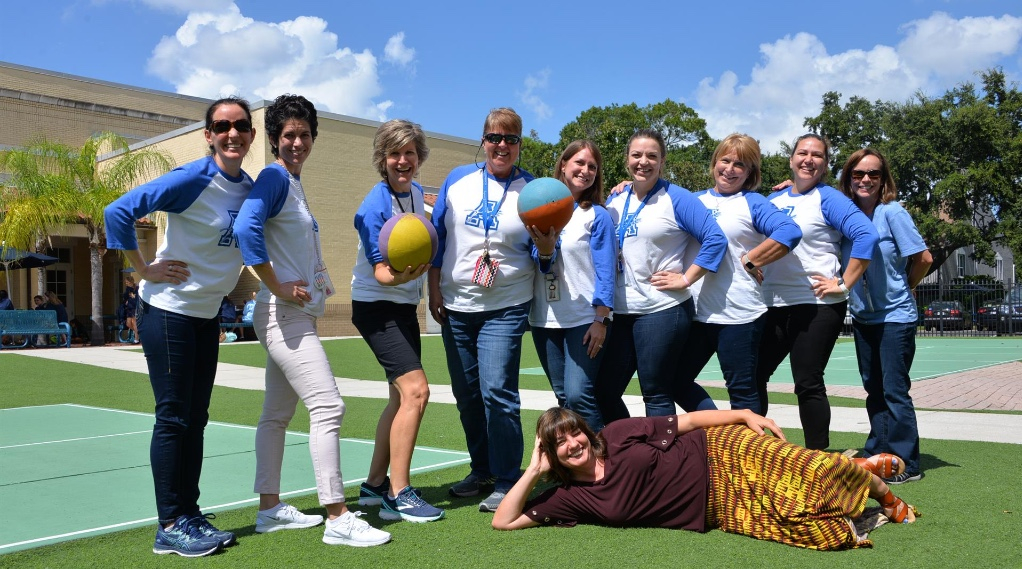 Teachers Battle For Four Square Title!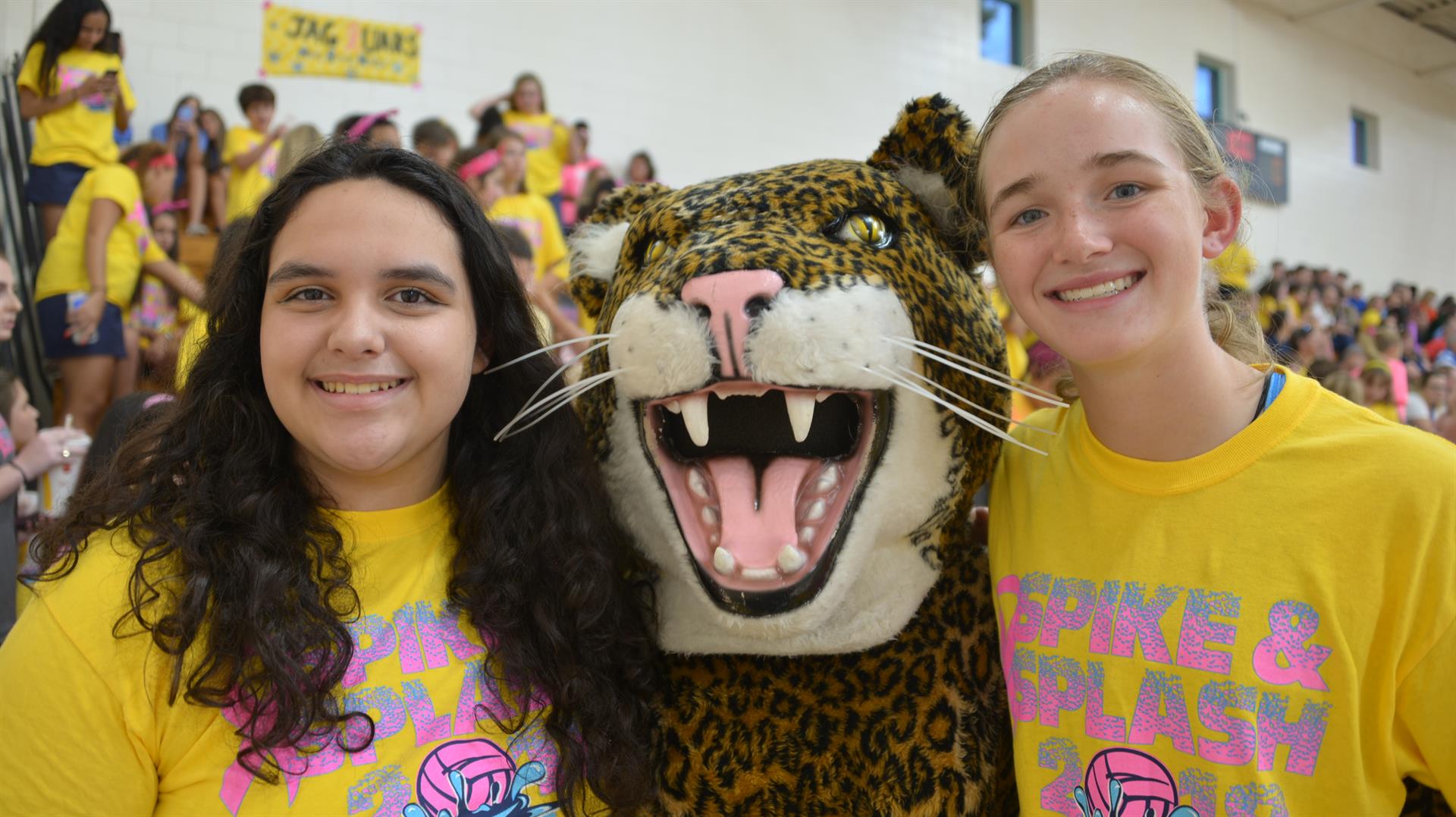 Enjoying Spike and Splash
Save the Date! The Mothers Association is Having a Social at Pane Rustica on October 16th from 7:00-9:00 p.m!
Elementary Donuts With Dads
Students in grades pre-K to 8 and their dads (or special friend!) are invited to drop in for a donut before school on Wednesday, October 10th. The Dads Club will be serving in the Brady Center from 7:15-8:30 a.m. Parking is available on the first floor of the parking garage (any available spot) and the Palma Ceia Village lot. Please note as parking will be limited, we encourage a quick visit. The high school students take the PSAT this morning, so this event is not open to that division.
High School Dads Lunch With Daughters
High School dads, save the date for lunch with your daughter: Friday, October 19th, from 12:55-1:30 p.m.
Elementary
Friday, October 5th
-All-School Mass Feast Day of Blessed Marie Rose, 8:00 a.m. (Brady Center)
-Jag Shop/Clothes Closet open, 9:00-10:00 a.m. (MacDill House)
Saturday, October 6th
-Dads Club Hosts Trivia By the Bay
6:30-10:00 p.m. (Brady Center)
Sunday, October 7th
Dads Club Pick-Up Basketball, 7:00-9:00 p.m. (Gym)
Tuesday, October 9th
-Trunk-or-Treat Meeting, 8:30-9:30 a.m.
(3rd Floor Board Room)
-Blessed Marie Rose Dinner
Wednesday, October 10th
-ES Donuts With Dad, 7:15-8:30 AM (Brady Center)


Thursday, October 11th
-ES Community Service Day Planning Mtg, 8:00 a.m. (Brady Center South)
Friday, October 12th
8th Grade Retreat, 7:30 a.m. (Day Spring)
High School
Friday, October 5th
-All-School Mass Feast Day of Blessed Marie Rose, 8:00 a.m. (Brady Center)
-Jag Shop/Clothes Closet open, 9:00-10:00 a.m. (MacDill House)
Saturday, October 6th
-Dads Club Hosts Trivia By the Bay
6:30-10:00 p.m. (Brady Center)

Sunday, October 7th
Dads Club Pick-Up Basketball, 7:00-9:00 p.m. (Gym)
Monday, October 8th
-Asolo Theatre Performance, Gr. 9 & 11
(Bailey Family Center for the Arts)
Tuesday, October 9th
-Asolo Theatre Performance, Gr. 10 & 12
(Bailey Family Center for the Arts)
-Trunk-or-Treat Meeting, 8:30-9:30 a.m.
(3rd Floor Board Room)
-Blessed Marie Rose Dinner
Wednesday, October 10th
-No School for Seniors
-HS PSAT Test Day
-Training for Senior Retreat Leaders, 9:00 a.m. (Chapel)