Weekly eNews: August 30, 2018
Dear FIRSTNAME,
This is a difficult time to be a Catholic. Recent revelations from Pennsylvania regarding the abuse suffered by so many young people for so many years at the hands of priests is hard to comprehend. It has left many of us in a state of shock accompanied by a profound feeling of sadness. How do we move forward? How do we explain this to our children? Difficult questions to be sure. I'm not sure I have the answers, but two things I have read recently have given me hope. They reaffirm my belief that the Church is its people and we remain faithful because we believe in all the good news revealed to us through the gospels. In a letter to the Oregonian newspaper, the Sisters of the Holy Names U.S.-Ontario Province leadership team make clear their stance on recent events.
They wrote:
"We join our voices with the Leadership Conference of Women Religious in stating that The Church must take action to end the culture of silence, hold abusers accountable, and provide support to those abused."  
We stand with the Sisters on this issue and look to them to provide us with the leadership and moral clarity needed to cope with this terrible situation.
As a Catholic educator, I worry about the impact this is having on our students. What kind of message does this send to them. Are they strong enough in the faith to withstand such a shock to the system? I found an answer written by one of our recent graduates, Chaveli Guzman A'15, in an article in the USF Oracle entitled, "I Remain a Strong Catholic After News of Sexual Abuse." Although recent news has shaken her, she remains committed to her faith. Her strength and conviction set a strong example for all of us and are an indication that true wisdom and understanding are not restricted to the old. A link to her article is available here.
Sincerely,
Art Raimo
President
Spike and Splash
Please join us as we celebrate our 12th year of raising money and awareness for cancer research. This year's Spike and Splash event will be held on Wednesday, October 3rd. T-shirt sales will begin on Tuesday, September 4th. All proceeds will be split evenly between breast cancer and pediatric cancer research with funds being donated to Moffitt Cancer Center and the National Pediatric Cancer Foundation.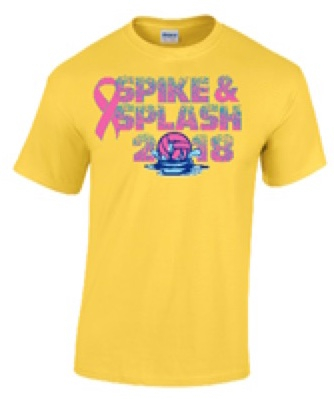 Chain Reaction Field Day
Inspired by their classmate's strength in her battle with cancer, two Academy students launched the Chain Reaction Fundraiser in 2017. Join us on Friday, September 14th, from 3:30-5:30 p.m. for an afternoon of fun benefiting Cailinstrong Foundation, in memory of AHN 8th-grader Cailin Cannella. Tickets are $5/child. Chain Reaction T-shirts are $12. T-shirt sales close September 4th at 3:00 p.m. They will be distributed to homerooms September 13th, and students may wear them to school on September 14th with uniform bottoms. Click here for more information and to register.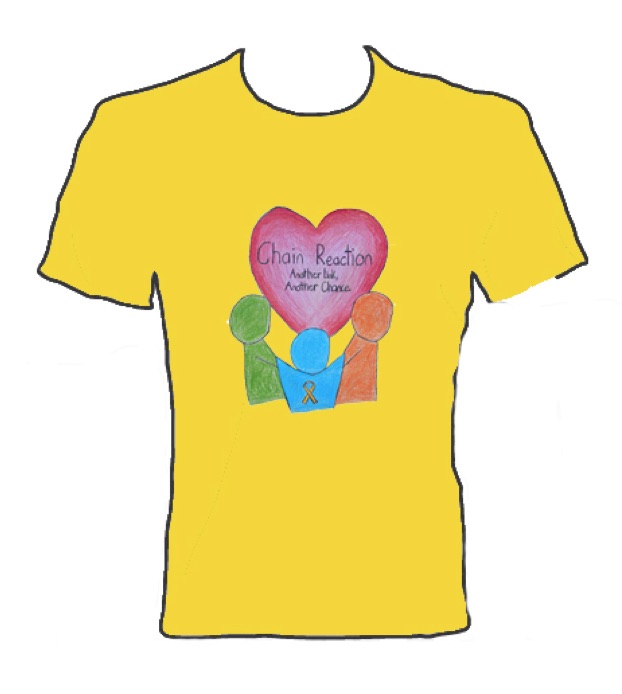 AHN Latin Certamen 
Are you interested in participating in a fast-paced brain game similar to Jeopardy? This year, the Academy is offering 7th and 8th grade Latin students the opportunity to compete as a team in knowledge-based games with topics ranging from Greek mythology to Latin vocabulary. Practices begin on September 6th and will be held on varying Mondays and Thursdays from 2:40-3:30 p.m. Click here to learn more. 
Middle School Book Clubs
The Middle School Book Clubs have started! Please refer to this handout if your child is looking for more information. Also, the procedures for the Middle School Battle of the Books program have changed. Please click here for more information. All of this information can also be accessed on the Media Center PowerSchool page.
Reminder: High School Picture Day is Tuesday, September 4th
AHN Students Meet Kathy Castor 
Last Friday, AHN juniors Haven T. and Maria G. were invited by Academy alumna Susan Glickman A'77 to attend a session at the Port Tampa Library with House of Representatives member Kathy Castor. The topic of discussion was the changing environmental policies and their effects on the Tampa area.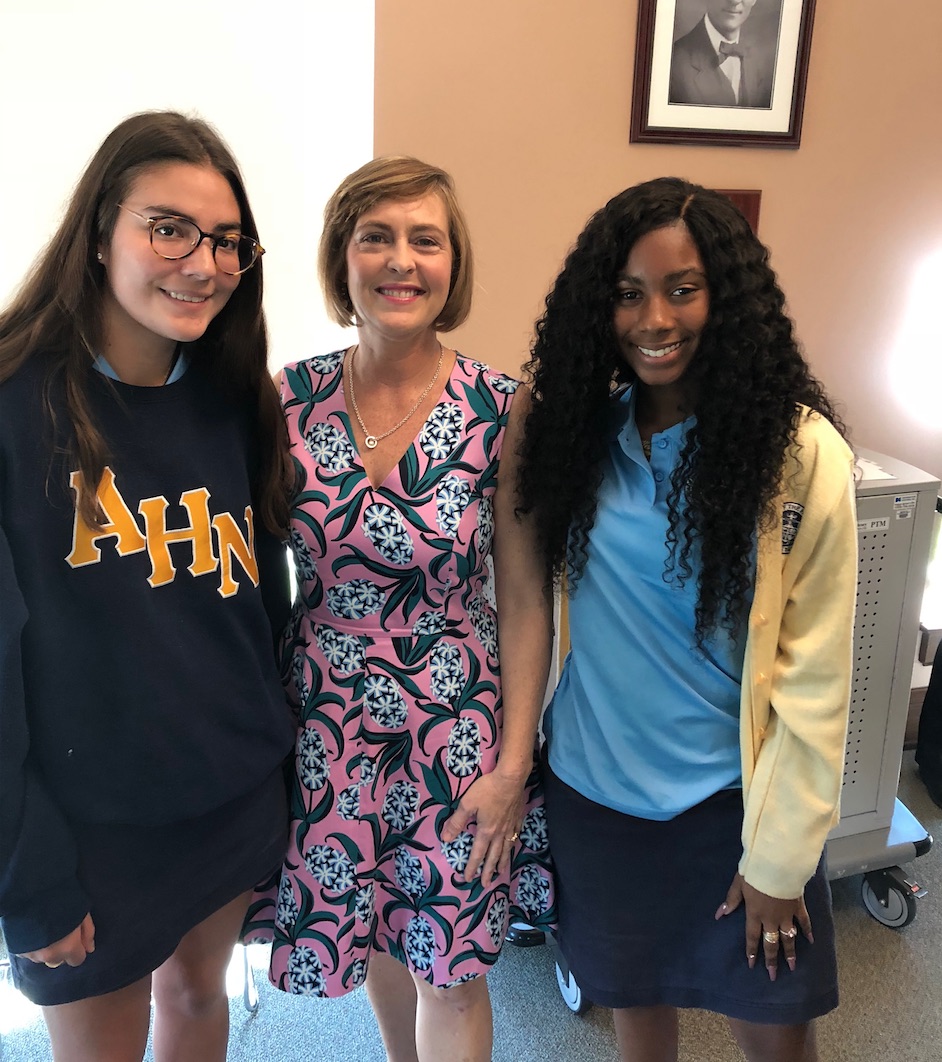 Percussion Class: New Teacher, New Equipment!
This year, the Performing Arts Department gained music teacher Nancy Mizzell. Ms. Mizzell received her Bachelor of Arts in music from Brenau University and also attended the United States Army School of Music. She served two years in the Florida 13th Army Band's Jazz Ensemble, playing, piano, violin, and percussion. In addition to teaching, she is also a violinist with the Tampa Symphony Orchestra. We also wish to extend a special thank you to the Mothers Association for funding new drums for her percussion classes. They are being put to good use!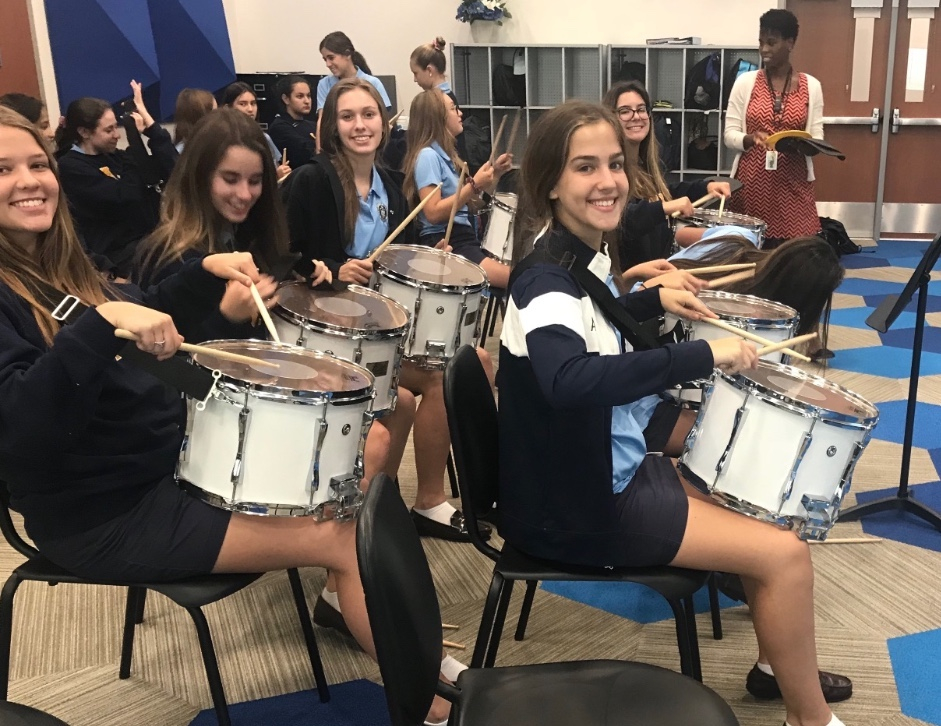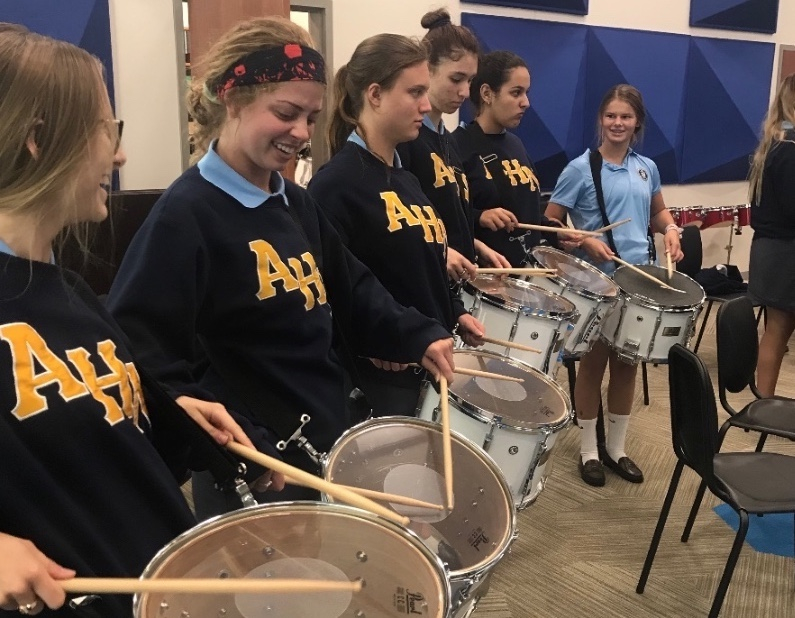 Middle School Athletic Transportation Update
This year, AHN has arranged for buses to transport middle school athletes to their away games. While the Academy will provide transportation to the games, it will be the responsibility of the parents to pick them up and take them home. Buses will leave from the West Drive and a member of the Elementary School staff will take attendance as students board.
CATS The Musical Auditions
CATS, the Tony Award-winning masterpiece is coming to our high school! That's right, our high school! Auditions for the spring musical will be held on Friday, September 28th and Monday, October 1st in the Scarpo Family Theatre. Please email Mrs. Kimbler no later than Wednesday, September 27th to sign up! Click here to learn more.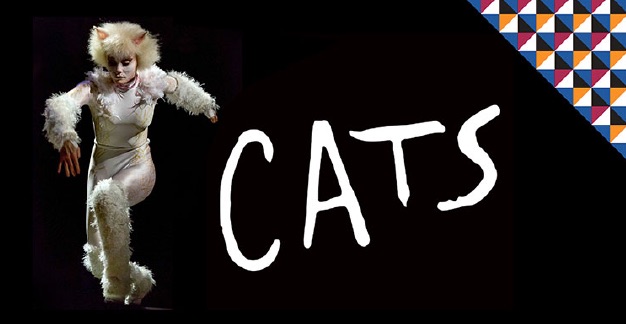 Tomorrow is the Last Day to Submit Artwork to the "I Know What You Made Last Summer" Exhibit! Bring Display-Ready Artwork to the Gallery by Noon. 
Dads Club Meet and Greet
Calling All Dads: Join the AHN Dads Club on Monday, September 10th from 6:30-10:00 p.m. for a Dad Club Meet and Greet!  Whether your child is in elementary, middle or high school, we invite you to attend to reconnect with dads you know, make some new connections, hear about the mission for the coming school year and enjoy some football and BBQ. Click here to learn more. 
There Will Be a Trunk-or-Treat Orientation Meeting on Tuesday, September 11th at 8:30 a.m. in the 3rd Floor Board Room. Come Be a Part of This Spooktacular Committee!
Elementary
Friday, August 31st
-ES 12:00 Dismissal - Faculty Professional Afternoon

Monday, September 3rd
-Labor Day- SCHOOL CLOSED
Wednesday, September 5th
-New Family Breakfast, 8:30-10:00 a.m.
(Michael and Candace Valdes Family Gallery)
-New Family Lunch, 11:30 a.m. - 1:00 p.m.
(Michael and Candace Valdes Family Gallery)
-Junior Beta Induction Ceremony, 6:00 p.m. (Chapel)
Friday, September 7th
-Jag Shop/Clothes Closet open, 8:05-10:00 a.m.
(MacDill House)
-HS I Know What You MADE Last Summer - Art Exhibit, 3:30 p.m. (Bailey Center)
High School
Friday, August 31st
-HS 11:30 Dismissal - Faculty Professional Afternoon
-Practice ACT Grades 9-11, 8:00-11:30 a.m.
-Senior Application Bootcamp, 8:00-11:30 a.m.
Monday, September 3rd
-Labor Day- SCHOOL CLOSED
Tuesday, September 4th
-HS Individual Picture Day
Wednesday, September 5th
-New Family Breakfast, 8:30-10:00 a.m.
(Michael and Candace Valdes Family Gallery)
-New Family Lunch, 11:30 a.m. - 1:00 p.m.
(Michael and Candace Valdes Family Gallery)
Thursday, September 6th
-HS Add/Drop Last Day
-HS Back-to-School Night for Parents, 6:00-8:00 p.m.